Recently, the topic of using smartphones and other mobile communication devices in the conditions of military service in the Russian army has often been discussed. Questions often arose in connection with the publication of photographs related to certain episodes of service, the military of the Russian Federation Armed Forces in social networks. Such photos were often used to exacerbate the situation in the media or in the same social networks.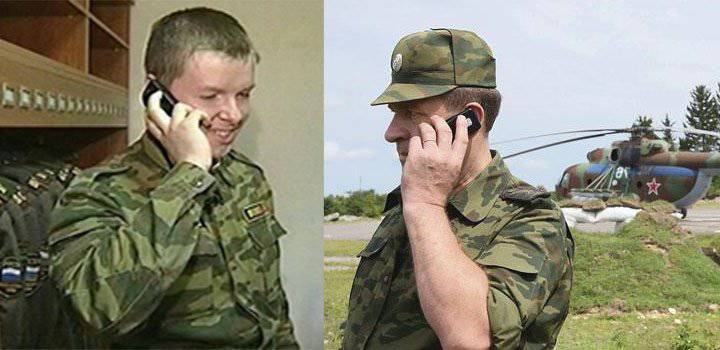 The Ministry of Defense of the Russian Federation explains the possibility of limiting the use of smartphones in the Russian army. At the same time, the official representative of the main military department of the Russian Federation states that the restrictions will not affect the brands of mobile devices used (and the press suggested that they would be banned from using the Apple devices), and may concern the time and place of using smartphones during military service.
Major General Konashenkov commented on information about the alleged ban on the use
iPhone
, which was issued in the press. Igor Konashenkov quotes
Interfax
:
The appearance of such information in one of the leading domestic publications may indicate a lack of technical literacy of its authors, since the capabilities of modern smartphones of foreign manufacturers, regardless of the software installed in them, are almost identical.
We are talking about the material published by the newspaper "Izvestia". The correspondent of "Izvestia" announced that he has information about the ban is
iPhone
. As it turned out, such information is not true - the Ministry of Defense will monitor the use of mobile devices without reference to their manufacturer, but with reference to a specific situation.