The Ministry of Foreign Affairs of Ukraine asked Belarus to clarify whether there is a ban on the Ukrainian flag on the territory of the country.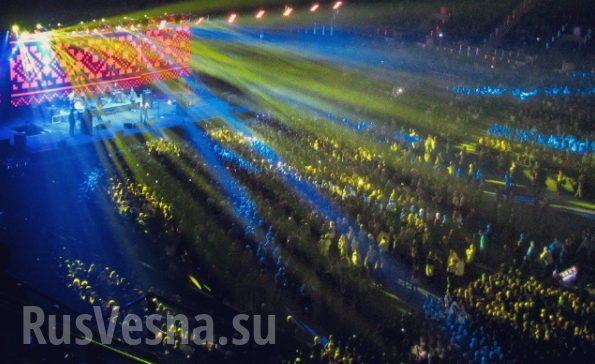 This question arose from the Ukrainian Foreign Ministry in connection with the events at the recent concert of the Okean Elzy group in Minsk, where the Belarusian OMON began to take away the flags of Ukraine from the audience.
"Colleagues, is this okay? Is the Ukrainian flag banned in Belarus? "
"Russian Spring"
.
The concert of the odious Ukrainian group "Okean Elzy" took place in Minsk on November 21. Its organizers decided to protect themselves from possible political demarches on the part of the musicians and their fans. In particular, the militiamen confiscated Ukrainian flags at the entrance.
The guards of the Minsk-Arena motivated their actions by the fact that the concert is not a political event.