Mahdi Darius Nazemroai, a researcher at the Globalization Research Center and the Strategic Culture Foundation, stated that non-lethal weapons provided to the army, which is going to kill the enemy, including civilians, are not used to protect their personnel.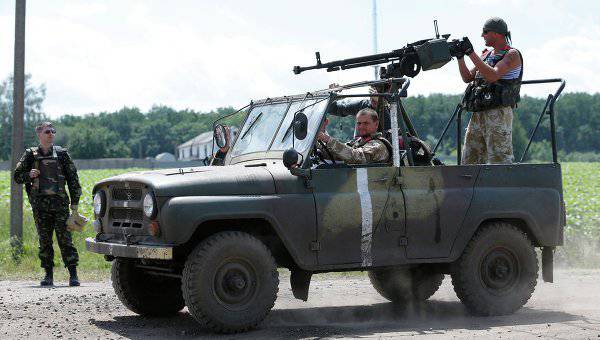 According to him, the weapons supplied by the United States can be called "
weapons
non-lethal action ", but in fact it is used for murder.
"In fact, there are no significant differences between lethal and non-lethal weapons, it is difficult to distinguish between them," quotes the expert RIA
"News"
.
Non-lethal weapons designed for the temporary disabling of enemy soldiers, without causing permanent damage to their health. This category includes a large number of mechanical, electrical, chemical, and light and sound devices used by security officers to provide traumatic, psychophysical and restraining effects, temporary disabling of the enemy, as well as soldiers of the army special forces to capture the enemy alive.
The United States knows that their non-lethal weapons will be used against civilians. According to Mahdi Nazemroy, the main problem lies in the complete violation of human rights, in fact, it is a crime against humanity itself, both in terms of law and in terms of morality.
According to the expert, the United States is misleading the public with its statements that it does not provide military assistance to Ukraine.
"Providing non-lethal military assistance to a large extent is only a red herring, because for several months we witnessed the massive arrival in Ukraine of specialists from the American special forces, military advisers and instructors who conducted the training and training of the Ukrainian National Guard and army. In fact, we see the complete militarization of Ukraine, and in the units of the National Guard and in the ranks of the Armed Forces of Ukraine, American and Western European special forces are fighting, "Nazmeroy notes.
According to him, the Ukrainian authorities have to use foreign mercenaries, as Ukrainian soldiers do not want to fight.
"Let's not forget that mercenaries, fighters of private military companies worked in the east of Ukraine, not without a hitch for that from Washington. Even the tactics that the Ukrainian armed forces use in the Donbas are not Ukrainian tactics, they are not even the tactics of the old Soviet Red Army, they are American tactics. Infrastructure attack and destruction is a model of American tactics used in Iraq to destroy enemy civilian infrastructure. And this is exactly what the Ukrainian armed forces used against their own fellow citizens, "the expert emphasizes.