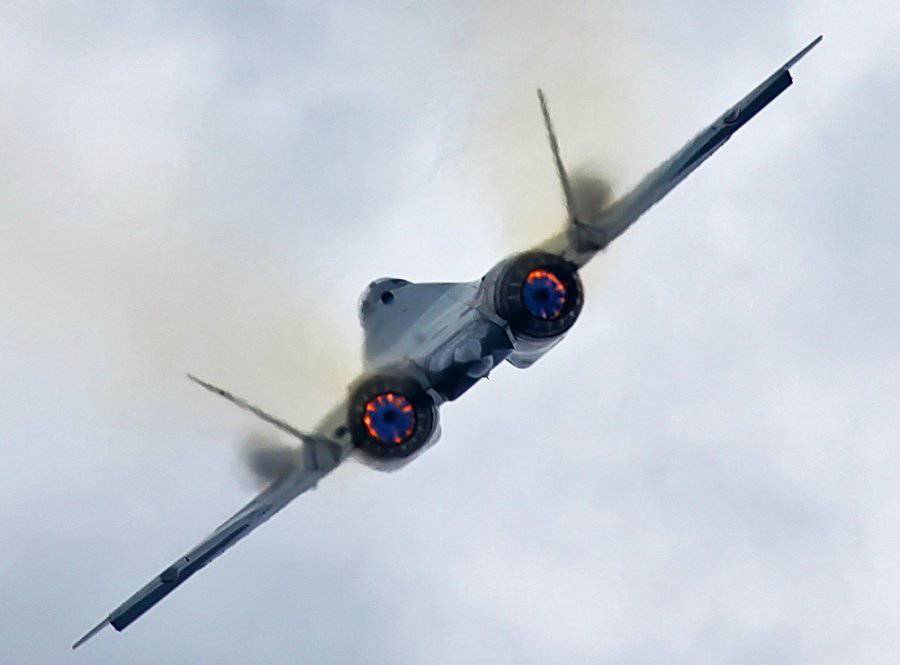 Engine for the Advanced Aviation Complex Frontline
aviation
(PAK FA) is at the stage of preliminary tests, which are successful. This was announced to ITAR-TASS today by the head of the engine development program, general designer of the Lyulka Scientific and Technical Center (Moscow branch of NPO Saturn) Evgeny Marchukov.
"The preliminary stage includes bench and flight tests. This is the most time-consuming period both in time and in money. Some of the elements that are implemented in a promising aircraft engine of the first stage (117 product) were borrowed from the developments on Su-117 fighter aircraft. In particular, design and calculation methods, processing technology for the most complex structural elements. In turn, the 35С engine on 117 percent consists of new parts in comparison with the latest engines for Modern fighters (AL-80F). The engine developed the latest automatic control system. For the first time it will be built on the Russian element base. The architecture of the system, the control algorithm is also Russian. We want the element base to be Russian, although we have a whole list of permits for the use of foreign base ", - said the general designer.
According to Marchukov, "more than 20 motors" have already been manufactured for the PAK FA. "The characteristics of the engine are fully confirmed on the bench modes. By the end of this year, an assessment of the technical characteristics of the flight modes will be given," he said. "By 2013, we must go out to conduct state tests," said the general designer.
Referring to media reports about the interrupted takeoff of the PAK FA on the final day of MAKS-2011, Marchukov said: "The aircraft engine is probably the most difficult engineering product. The cost of the error is very high in terms of both financial costs and Therefore, at the slightest deviations from the standard modes of operation of the engine, the test pilot must stop the flight, which was done. Although on previous days at the air show the engine worked perfectly and the T-50 did everything planned Ety without any problems. The above analysis revealed deviations specialists in automation engine, which led to the surge. The inspections have shown that the engine is not damaged and the plane the next day will be ready to continue the flight test. "