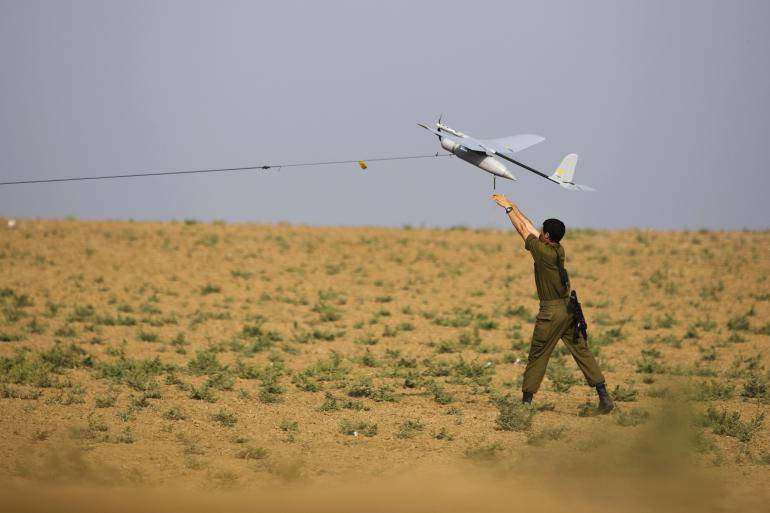 Only three countries used armed drones in battle, despite the fact that a number of world powers and non-state actors have UAVs. Pictured: Israeli soldier launches a drone outside the Gaza Strip on July 22, 2014, July, Reuters / Amir Cohen
Chinese state-owned media have reported that the Chinese military have deployed a high-precision laser defense system capable of shooting down small unmanned aerial vehicles flying at low altitude. As expected, the technology will be used to eliminate the threat of unidentified drones flying over urban areas that may be involved by terrorists or simply for illegal intelligence activities.
According to reports, the laser defense system has some similarities with the Israeli Iron Dome, and is capable of destroying drones and other small aircraft within an 1,2 radius of a mile within five seconds from the moment they were detected, reports Xinhua news agency.
The report quotes a statement from the Chinese Academy of Engineering Physics (CAEP). One of the developers of the system said that the laser system "will play a key role in ensuring security during major events in urban areas."
The development of the system seems to be taking place against the background of growing concern about the "vile" use of unmanned aerial vehicles. The unmanned aerial vehicle is inexpensive, it is easier to use than most modern
weapons
. And thus causes concern that terrorists will be able to use drones against the crowd or buildings.
"Intercepting such UAVs is usually a job for snipers and helicopters, but their probability of success is not so high, and errors with accuracy can lead to undesirable damage," Yi Jinsong, manager of CAEP, told Xinhua news agency. The Chinese state news agency also published photographs of the wreckage of small drones that they claimed were shot down by the system, reports France-Presse.
Antiinflammatory laser system can be stationary or deployed on vehicles. As a result of tests, she demonstrated 100-percent performance against drone 30, reports Xinhua.