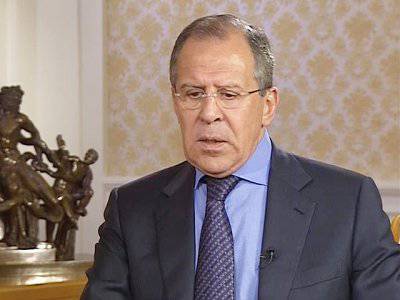 Foreign Minister Sergei Lavrov said he did not think that anyone in his right mind was thinking of armed open intervention in Syria. "As for Syria, I don't think that anyone in their right mind thinks about external armed intervention in what is happening there," he said. "We are talking about the need for all external players not to interfere and not interfere with the national dialogue."
According to the Russian Foreign Minister, "Syrian President Bashar Assad, albeit belatedly, takes important steps and invites the opposition and all those interested in the future of the Syrian state to the national dialogue." Sergey Lavrov recalled that these steps include "announcement of the upcoming democratic elections, preparation of a new draft constitution, changes in legislation, announcement of a multi-party system, media reform," ITAR-TASS news agency reported.
"I consider it absolutely irresponsible to speak under the slogan" There is no dialogue ", as this will lead the country to a very serious crisis that everyone wants to avoid, given the strategic role of Syria in the Middle East region, in the Middle East settlement," the Russian Foreign Minister said.
"The only way is the way of negotiations," Sergey Lavrov stressed, noting that Russia actively calls on the Syrian leadership to avoid confrontation as much as possible.
Earlier, Syrian President Bashar Assad said he did not intend to resign as head of state, despite ongoing demands from the United States. According to the Syrian leader, these calls are in vain, and the country has already chosen a political way to solve its problems.