Recently, Ukraine has been actively discussing the need to join NATO, despite the fact that the number of supporters and opponents of accession is divided roughly equally. The representative of the US State Department, Jeff Ratke, said that the States supported Ukraine's desire to speak in the North Atlantic Alliance. Jeff Ratke quotes
RIA News
:
Given the desire to cooperate with NATO, we reaffirm the alliance's position: the door remains open, and countries that want to contribute to Euro-Atlantic security, we welcome their desire to join the alliance. We review each appeal. But this decision should be made by Ukraine ... It is their responsibility.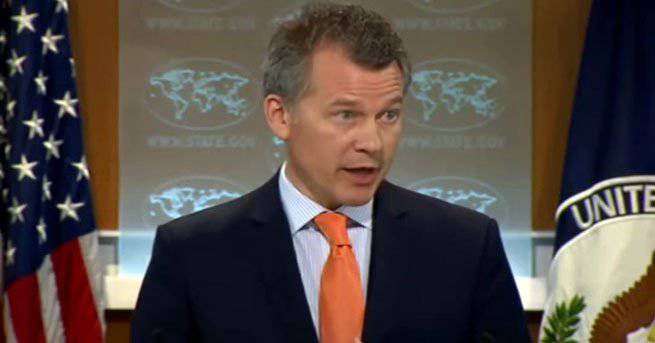 Ratke hints Ukraine that she has a number of problems that do not allow her to become a member of NATO. First of all, this is territorial uncertainty. In addition, Ukraine itself is not yet applying to join the North Atlantic military bloc.
If we talk about the territorial problems of Ukraine, the other day, the official representative of the Ministry of Foreign Affairs of China Gui Tsunyu first voiced the position of the PRC, according to which Beijing respects the current status of the Crimea.
"Sight"
quotes a representative of the Chinese Foreign Ministry:
We must be careful and thoughtful in dealing with national issues. We are opposed to any nation gaining independence through a referendum. As for the Crimea, there are some peculiarities. We know well
history
accessories of the Crimea.
In Ukraine, such a statement by a Chinese diplomat caused extremely negative emotions. Ukropressa called the Chinese Foreign Ministry "accomplice of separatism."