US Vice President Joseph Biden, who visited Kiev, did not dare to take part in events commemorating the so-called heroes of the heavenly hundreds. American edition
The Washington Post
explains Biden's decision.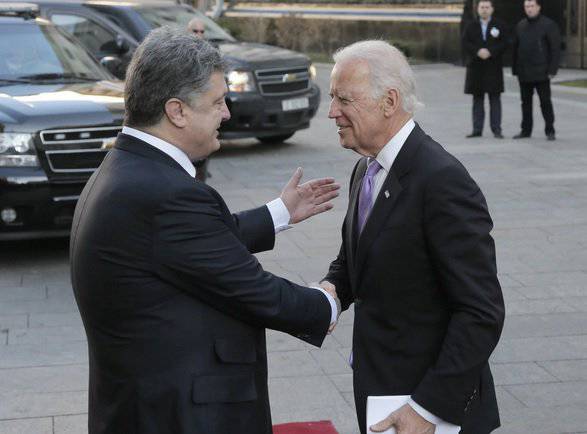 According to the American newspaper, the vice-president of the United States did not incite a wreath at the memorial cross to the "heroes of the heavenly hundreds," as he was embarrassed by a large number of aggressive relatives of those killed in February on Maydan.
The car, inside which Biden was located, arrived in the center of Kiev to the place of the established cross, but the American Vice-President did not dare to leave the car. Apparently, he was transferred the text of the inscriptions, which was printed on posters of the protesters. In this text, the current Ukrainian government has nothing good for itself, let alone its overseas henchmen could not find it.
After talking with the relatives of the dead, Poroshenko himself barely took off his legs from Institutska, trying for some time to explain to the crowd that the main thing now was to unite. People really unite, but already against Poroshenko himself, for whose money (including) a bloody coup in Kiev was accomplished.