The night before at the Kharkov station "Osnova" an explosion thundered. According to some reports, there was an explosion of one of the tanks of the composition with fuel and lubricants. As a result, a fire broke out. The head of the Kharkiv region, Igor Balut, a few hours after the explosion, stated that the Osnova railway station had resumed work as usual.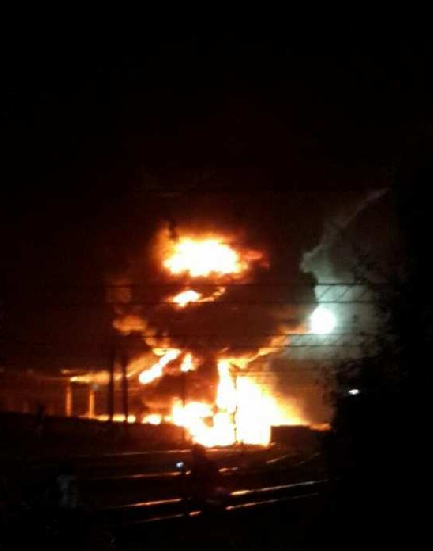 According to the Russian Spring portal, an explosion occurred in the depot area at Bezlyudovka station (the southern suburb of Kharkiv). The explosion was quite powerful, it was heard by residents of several adjacent neighborhoods.
Yesterday, it was reported that the Dutch experts sent a train to Kharkov with wreckage of the Malaysian Boeing-777, which collapsed near the village of Grabovo near Donetsk. The head of the mission from the Netherlands, Michel Markhand, met with the head of the Kharkiv region, Baluta, and said that the main part of the wreckage goes to Kharkiv by rail, the rest - by road. Marhanda quotes
Interfax
:
A plan is being finalized on how these fragments will be delivered to the Netherlands. Our side plans to get at its disposal a train in which the collected wreckage of the aircraft will be forwarded to the Netherlands.