At Saratov State University, the Advanced Research Foundation has opened a research laboratory, which begins work on the creation of special-purpose materials. This is about creating materials based on synthetic nanostructures.
RIA News
Quotes Andrei Grigoriev, Director General of FPI:
The purpose of the laboratory is the creation of advanced materials, the use of the technological reserve of SSU in this area and work on future developments. We are interested in everything that could lead to a revolution. We put super tasks in front of our laboratories.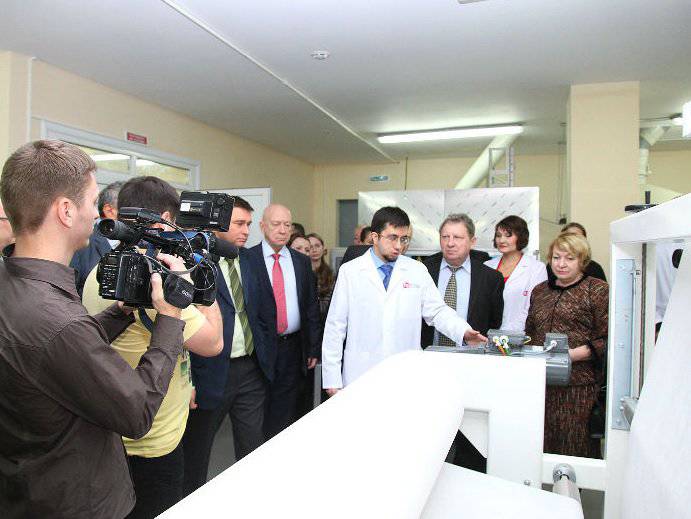 The choice fell on SSU, since here they are successfully engaged in the creation of fibrous materials of special strength and ultra-small diameter. One of the tasks for the laboratory is to create special armor based on the integration of Kevlar and ultrahigh-molecular polyethylene fibers. In addition, Saratov laboratory specialists are developing ultra-efficient filters for cleaning air and fuel cells.
The site
SSU
the words of the governor of the Saratov region Valery Radaev, who attended the opening ceremony of a new scientific laboratory, are given:
The uniqueness of this site is that it will become an experienced model of commercialization of scientific and technical developments of Saratov scientists. Unique are the samples of innovative materials themselves, which, when mass-produced, will have the strategic importance of increasing the combat readiness of the Russian Armed Forces and special services. This project can become a brand of our region in the section of innovative technologies.
For reference: Saratov State University named after NG Chernyshevsky was founded in 1909 year. SSU refers to the so-called nanoindustrial universities of the country.