The South Korean Defense Procurement Agency (DAPA) announced the delivery to the army until 2017 about a hundred
tanks
K-2 "Black Panther", reports
Military Parity
with reference to Army Recognition. The decision was made at a meeting of the Committee on Defense Projects chaired by Defense Minister Han Ming.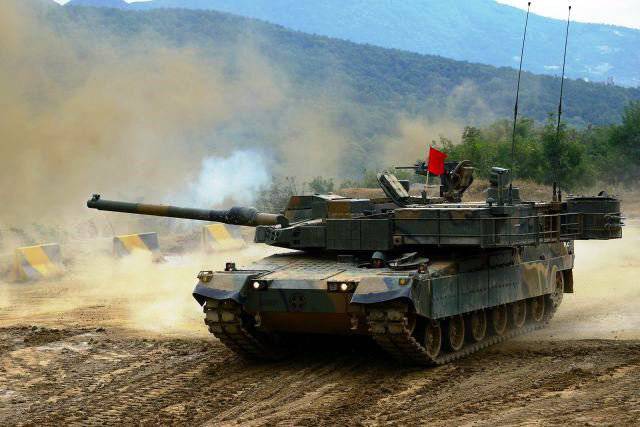 "The K-2 battle tank will allow the military to have the latest combat vehicles with improved mobility and firepower suitable for future conditions,
Said DAPA spokesman Kim Si-Chol. -
We expect that K-2 will also be in demand on the foreign market. "
Mass production of the new main tank to replace the aging K-1 and М48 was planned to be deployed in 2009. However, problems with the engine and transmission prevented.
The Joint Chiefs of Staff had to reduce the requirements for accelerating rearmament.
According to the Military Parity, the "Black Panther tank" is being developed in Korea from 2006, it is armed with an 120-mm cannon, it can reach speeds up to 70 km / h, overcome water obstacles to a depth of 4,1 m ". The machine will be equipped with an engine and transmission of domestic production. The basis for the creation of the power plant served as the German MTU-890 engine with power 1500 l. with.
K-2 began to enter the army from July 2014.