Today, the units of the Ministry of Emergency Situations of the Donetsk People's Republic and the Netherlands experts have spread statements saying that "all the main" wreckage from the crash site of the passenger aircraft "Boeing-777" was collected. It is reported that these fragments will help experts to recreate one of the sections of the aircraft en route from Amsterdam to Kuala Lumpur and collapsed near Donetsk.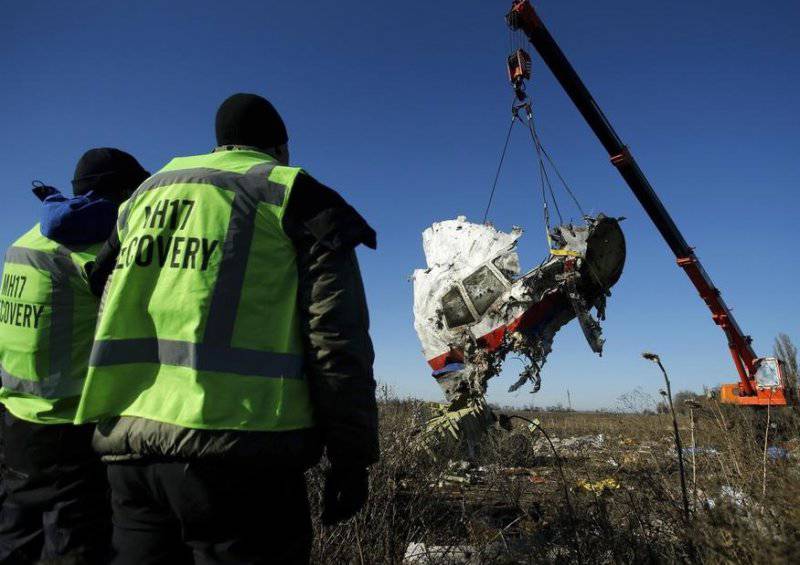 "Interfax" http://www.interfax.ru quotes a representative of the Ministry of Emergency Situations DNR:
We collected all the wreckage, which experts marked their stickers. 21 November is considered the last day of the work of the Emergencies Ministry staff, together with experts from the Netherlands. In our opinion, these were the main fragments that are necessary for the investigation.
In other words, the fact that it is precisely these debris that the Dutch need for conducting the investigation are assumed by representatives of the Ministry of Emergency Situations of the DPR themselves. But what will the Dutch actually do with sawn debris? - nobody knows yet.
In addition to the wreckage at the work site of the group of specialists, human remains were again found, which lay in the field near the village of Grabovo for more than 4 months. It took so much time for the Dutch experts to get to the crash site and start large-scale work.
Today, the formation of the train, which should transport the wreckage of the Malaysian "Boeing" in the place that was determined by experts from the Netherlands. About where exactly is such a place, not yet reported. Earlier versions appeared that this may be Kharkov, Dnepropetrovsk or Zaporozhye.