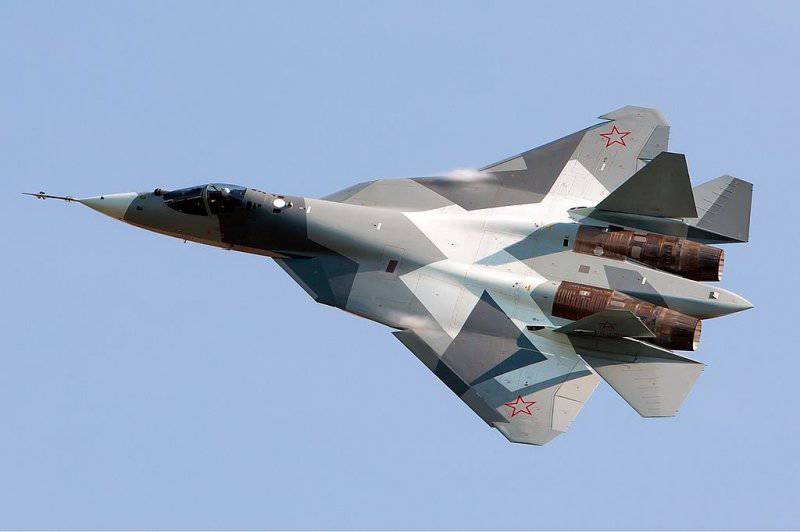 Russian military aircraft probe the airspace of NATO, large-scale military exercises reveal the Kremlin's military secrets and frighten European countries, forcing them to strengthen their own armed forces.
At the end of October, representatives of the North Atlantic Alliance said that this year they raised their forces to intercept more 100 Russian aircraft - this is three times more than in 2013 year. In the report of the London-based European Leadership Network, which deals with the study of security issues, all these incidents were described as "very alarming examples of the violation of the airspace of states, the forced take-off of interceptor fighters on alert" and "nearly no air collisions".
And, nevertheless, in all this, NATO sees positive aspects.
"Undoubtedly, every time we contact the Russian armed forces, and every time we see their tactical methods and how they deploy troops, we learn a lot about them," the general said in Tallinn on November 19
aviation
USA and the commander of the combined forces of 28 NATO member countries, Philip Breedlove (Philip Breedlove). "Such incidents are happening more often, the scale of such actions is increasing.
The worsening crisis in Ukraine is forcing Europe and the United States to confront Russia. This conflict is the most serious since the end of the 25 Cold War years ago. Even German Foreign Minister Frank-Walter Steinmeier (Frank-Walter Steinmeier) is a tireless supporter of the dialogue — 18 November, after his shuttle diplomatic visits to Kiev and Moscow, admitted that he sees no particular reason for optimism.
"The rapid deployment of Russian troops from 20 to 40 to thousands of people at the Ukrainian border terribly frightened NATO," said Karl-Heinz Kamp, scientific director of the German Federal Academy of Defense in Berlin, by telephone.

"Subordinate"
On November 18, in Moscow, at a forum of its supporters from the Popular Front movement, Russian President Vladimir Putin stated that the United States wanted "not to humiliate, but subjugate" Russia.
"We had such brilliant politicians as Nikita Khrushchev, who tapped the table with a shoe during the UN meeting," Putin said in his October speech 24. "And the whole world, first of all, the USA and NATO, thought: it's better to leave Nikita alone, otherwise he will go and launch a rocket".
Lukas Kulesa (Lukasz Kulesa), scientific director of the London-based group European Leadership Network and former deputy director of the State Security Service of Poland, who advises the Polish president, shares his reasoning. He believes that observations of military exercises and Russian aircraft that cut through the airspace of NATO or Finland and Sweden provide information on the Russian strategy of command, control, information interaction and tactics.
"Large-scale action"
"The Russian-conducted operation, during which on the same day the planes were sent to the areas of the Baltic, North and Black Seas, shows what Russia's capabilities are now," Kulesa said by phone. "It allows us to get a more complete picture of how ready Russia is and is able to carry out more large-scale actions."
After the initial failures in the Georgian war in 2008, Russia continued to increase military spending, investing in strengthening the armed forces. According to NATO Secretary General Jens Stoltenberg (Jens Stoltenberg), since 2005, the Kremlin has increased military spending by 50%, while NATO has reduced military spending by 20%.
4-5 September at its summit in Wales, NATO decided to increase the defense capability of the alliance's Eastern European countries amid the threat posed by Russia, since the United States, which accounts for two thirds of NATO's military spending, demanded that its European allies fork out. The Alliance agreed to deploy more troops in Eastern Europe. It was decided to create in these countries a rapid reaction force of 5 thousand people.
The Baltic countries are strengthening their armed forces, while Estonia (after one of its security officers was stolen and taken to Moscow) is demanding an increase in the contingent of troops on its border with Russia.
NATO standard
Estonia, which has already fulfilled the requirements of NATO, according to which military expenditures should be 2% of the country's GDP, plans to increase allocations for armaments to 2,05% next year. Both Latvia and Lithuania are currently spending less than 1% on the army and expect to achieve the required level of expenditures by the year of 2020.
Members of NATO, including Denmark, Poland and Germany, also plan to increase defense spending, however, Germany will start increasing them only from 2016. Now she spends on weapons about 1,3% of its gross product.
Denmark is going to allocate more than 4 billions of dollars to the most ambitious modernization of its air force. She plans to purchase either the modern F-35 fighter-bombers produced by the American company Lockheed Martin Aeronautics Company, the American carrier-based fighter-bombers and attack planes F-18 Super Hornet manufactured by Boeing Co, or the fourth-generation multipurpose fighters of the Typhoon Eurofighter consortium, Airforce Consortium, Airforce, Airbus, Airforce Consortium, Airforce Consortium, Airforce Consortium, Eurofighter, Airforce Consortium, Airforce Consortium, Airforce Consortium, Airforce Co. AIR) and the Italian company Finmeccanica SpA.
As Polish Defense Minister Tomasz Siemoniak said in an interview with 24 in October, his country, which has common borders with Russia and Ukraine, is starting a project to modernize weapons and replace military equipment of the Soviet type, to which 27 billions of dollars have been allocated . During the year, Poland will have to choose a supplier of helicopters and air defense systems. Also provides for the purchase of helicopter gunships, UAVs and rocket projectiles for fourth-generation multi-purpose fighters Lockheed F-16.
"Alert"
Charlie Salonius-Pasternak, a security specialist from the Finnish Institute of International Affairs in Helsinki, called Russia's actions a "warning signal" that doesn't allow politicians in Finland or Sweden "wanting to be taken seriously "Ignore Russian rattling
weapons
, considering it the usual minor rearmament.
"The Russian armed forces can perform actions that they were not capable of ten years ago," he said in an interview. "Russia now has more opportunities for transporting large-scale equipment over long distances and in full combat readiness."
It is for this reason that the debate about the expediency of joining NATO began in Finland and Sweden.
Putin's troops took control of or seized territories that, in accordance with international law, belong to Moldova or Georgia, and also annexed Crimea in March. At the same time, in his Valdai speech 24 of October, the Russian president declared that when the Prussian politician Otto von Bismarck first appeared on the political arena in the 19th century, "he was considered dangerous because he was saying what he was thinking."
"I also always try to say what I think," Putin said.