The chief engineer of the project for equipping the Vostochny cosmodrome of the 31-th State Specialized Construction Institute Sergei Ostrovsky was arrested in the case of embezzlement during the construction of the cosmodrome.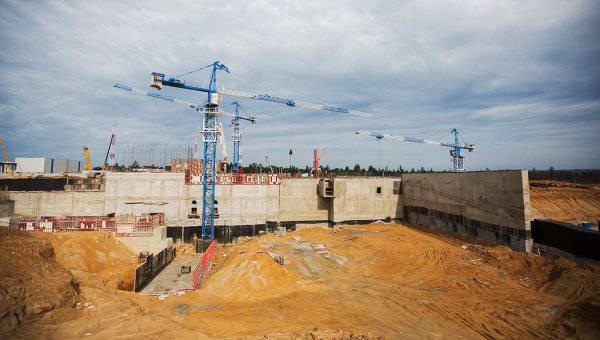 Earlier, the former head of the Federal State Unitary Enterprise "GUSS" Dalspetsstroy "Yury Khrizman was arrested in this case.
The construction of the new Vostochny cosmodrome is underway near the village of Uglegorsk on the territory of the Amur Region. The first launch of the launch vehicle on it is planned to be held in the 2015 year, and the first manned spacecraft will go into space in the 2018 year.
"Ostrovsky was interrogated several times in the Investigation Committee for work performed on the" Eastern "... After one of these interrogations, he was detained. There were no investigative measures at the institute itself. As far as we know, the investigators were interested in the details of the companies involved in carrying out the design work on Vostochniy, the source quotes the RIA
"News"
.
A source also close to the investigation reported that the investigators were checking the work of all the firms that had participated in the design of Vostochny to find cases of fictitious contracts.