Today, the President of Lithuania, Mrs. Grybauskaite, in an interview with the Lithuanian radio station LRT allowed herself a passage that clearly pleased the owners of Grybauskaite. The head of Lithuania called the Russian Federation "a terrorist state whose aggression could spread to the whole of Europe."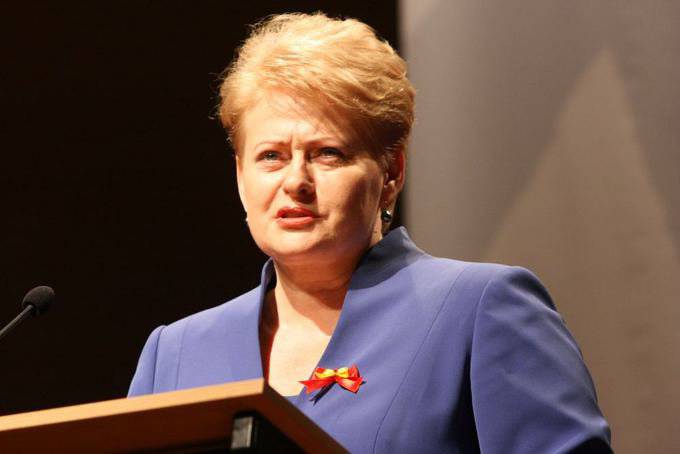 Grybauskaite for LRT:
Ukraine today is fighting for peace in Europe, for all of us. If a terrorist state that is carrying out aggression against its western neighbor is not stopped, then aggression can spread throughout Europe and beyond. Ukraine is fighting not only against the military aggression of the eastern neighbor, but also with the aggression of the economic, humanitarian and even corruption. There is a corruption bribery against Ukraine.
Gribauskaite did not elaborate on her words about corruption bribing against Ukraine, apparently realizing that if she herself declared corruption in relation to Ukraine, it means that this fact was revealed among the new Ukrainian authorities ... In general, I realized that I started well and finished somehow ambiguous. And so I had to mention Russia again to divert radio listeners from the slippery corruption theme:
Lithuania understands that peace must be fought, it must be defended, independence is inviolable, every nation has the right to have its own state, and no one can dictate to it how it should live. So we should clearly tell the current Kremlin, the leadership of Russia, that there will never be connivance at such actions.
"No one can dictate," and this is said by the head of state, who governs his republic on the basis of documents written under dictation from Washington. This Dahl stubbornly emphasizes her inadequacy, making herself laugh.