The nationalists in power in Kiev set out to eradicate everything Russian in
stories
of his country, said Russian Foreign Minister Sergey Lavrov on November 19 at a press conference convened following a meeting with Hungarian counterpart Peter Siyarto. Reports about it
RIA News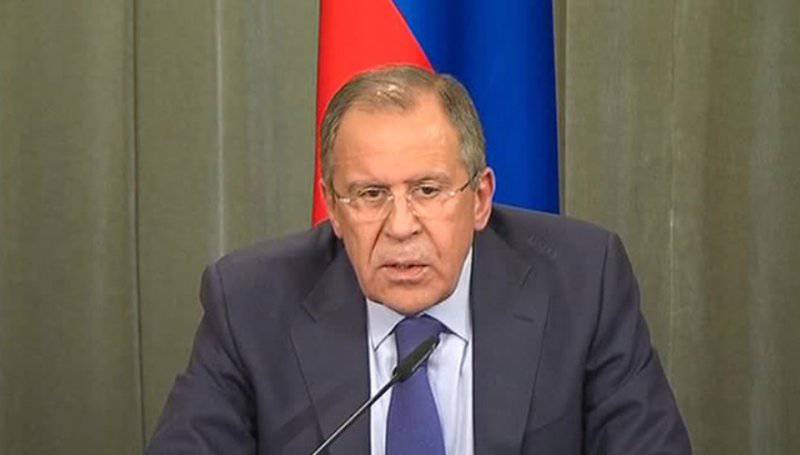 "I recall that in April 2008 of the year at the NATO summit in Bucharest, a decision was made, which read:" Georgia and Ukraine will be in NATO ". You know that already in August of the same 2008, Saakashvili attacked South Ossetia, attacked citizens who were citizens of his state at that time, attacked peacekeepers in spite of all their obligations, "Lavrov said.
"I think that the same motives that drove him at the time that NATO will provide support, similar motives lead those who are trying in Ukraine to promote confrontational approaches to solving the problems of this country. Because as a matter of fact, the radical nationalists or national radicals who are present in the authorities in Kiev set out to eradicate everything Russian in Ukrainian history, all the values ​​that Russians have been confessing in Ukraine from time immemorial, "he said.
The Minister noted that Kiev's refusal of non-aligned status means a course towards solving the problem of the south-east of the country by force and fighting with Russia. "Those leaders of the current Ukrainian leadership, who advocate the refusal of non-aligned status, do not hide that they are doing this to solve the problems of the south-east by force, to fight Russia as the main enemy," the newspaper quoted Lavrova
BBC News
.
"When the Warsaw Pact disappeared, a unique chance appeared to make the OSCE an embodiment of the idea of ​​unified security. NATO members have chosen a different path - eastward expansion, said Lavrov. - In military affairs, it is not intentions that are important, but real potentials. We had to take this into account, we continue to take it into account now. "
"In this situation, of course, the only right, responsible decision was a decision made in Ukraine and enshrined in law, as well as in Moldova, on non-aligned status," the Russian Foreign Minister continued. "There is no doubt that non-aligned status is fundamentally important not so much in terms of efforts to ensure stability in Europe, but in terms of ensuring the fundamental national interests of the Ukrainian state."