Culture Minister Vladimir Medinsky said that Russian historians wrote a book "
History
Crimea "due to inaccuracies and fraud in Ukrainian textbooks.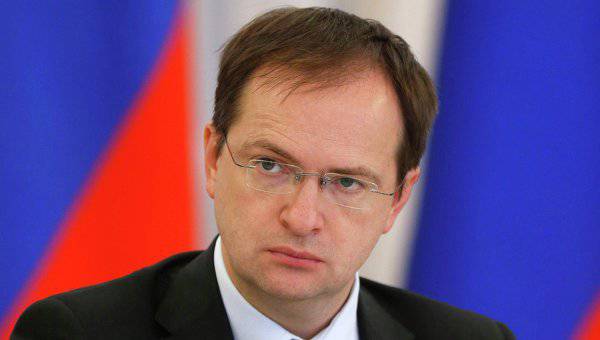 The first in the modern Russian history book on the history of Crimea was published by the Russian military-historical society. It is possible to trace events on the territory of the Crimean peninsula from ancient times to the present. Candidates and doctors of historical sciences took part in writing the book.
"As recent events in Europe and Ukraine show, unfortunately, history is increasingly turning into a servant of politics. And the shameless perversions of historical facts, frantic propaganda, based on some fictions, total brainwashing, which a whole generation was subjected to in Ukraine, led to the appearance of people cut off from their land, "the RIA Minister said.
"News"
.
Medinsky noted that historians were horrified when they looked at Ukrainian history books.
"And soon after the reunification of the Crimea and Sevastopol (in March) with Russia, the idea arose of writing the normal human history of the Crimea. This project in the shortest possible time was organized by historians. And the book, which came out literally a few months after the reunification of the Crimea with Russia, unexpectedly unexpectedly headed this week the sales rating in many bookstores in Moscow and million-plus cities, "the minister stressed.
According to him, this is a logical step, since "people are starving in truth." He also said that Russian President Vladimir Putin instructed the Russian Military Historical Society to develop a historical manual for schoolchildren.
"We hope that the history of Crimea in a more condensed form will become an integral part of the new history textbooks," noted Medinsky.
He also said that the Ministry of Culture is in favor of creating a cultural and historical atlas of the Crimea.
"If the Heritage Institute comes up with a similar initiative, we will support it," he said.