Kurdish militia supported by attacks
aviation
"Allies", conducted a successful operation to liberate the central part of the city of Kobani from the militants of the Islamic State group. Since September, the radicals besieged the city, and then they managed to take over its larger area.
It is reported that within a day, Kurdish militia eliminated at least 30 terrorists and liberated 6 buildings in the center of Kobani, located near the Turkish border. Syrian News Agency
SANA
cites data on losses in the ranks of the IG, but does not report losses among armed Kurds and civilians.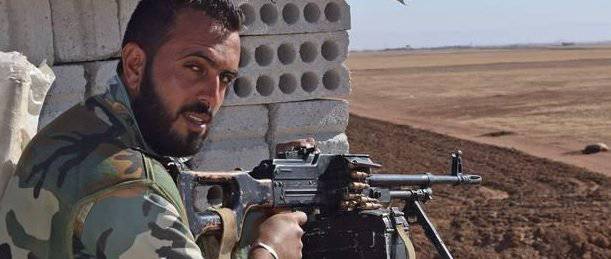 Agency
to Reuters
with reference to the Iraqi authorities reports that the IG is stocked with food. In particular, in the north of Iraq, the Islamists seized a granary and exported more than a million tons of grain to their bases in Syria. What kind of transport was used to transport such large volumes of grain - not reported.
The night before, fierce fighting broke out between the Syrian government army and the militants of the Dzhebhat an Nusrah group. The greatest intensity of the fighting was recorded in the city of Deraa (Daraa) and its surroundings. As a result of the offensive of the Syrian army, more than two dozen militants were destroyed, warehouses with
weapons
and training base.
Lebanese television reports on the successful repulse of militant attacks on the position of the Syrian government army near the city of Quneitra. Soldiers of the Syrian army eliminated SUVs of militants with powerful fire, from which fire was fired from large-caliber machine guns.