In Kiev, they are preparing to celebrate the anniversary of "Maidan" in a big way - events that led first to a bloody coup, then to Odessa Khatyn and crushed by armored vehicles in Mariupol, and then to a civil war that claimed thousands of lives and continued its bloody march through Donbass. November 21 in the center of the Ukrainian capital will begin events that will be held in the format of a new holiday - "Day of Dignity and Freedom." Such freedom ... Such dignity ...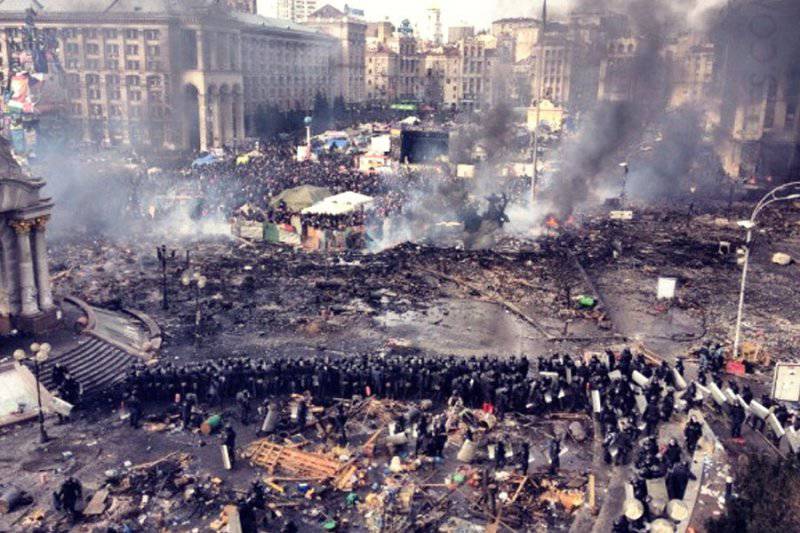 Ukrainian portal
"Vesti"
writes that for the anniversary of the Maidan they are preparing in Kiev seriously. Right-wing organizations have already announced that tents will appear in the center of the capital, which will stand until the new authorities of the country "fulfill the demands of the people."
It is reported that the "celebration" may appear and the commanders of the "volunteer" battalions, which tell about the "feat" in the area of ​​the so-called anti-terrorist operation. The "Holiday" will also be marked by the "Warsaw – Kiev" automobile mileage. Whether there will be a holiday gallop from Kiev to Lviv on the day of "dignity and freedom" - not reported ...