The Kalashnikov assault rifle in the United States is very popular, so the local gunsmiths release many accessories for it. There are also special whale kits that can turn an old Kalash into something futuristic.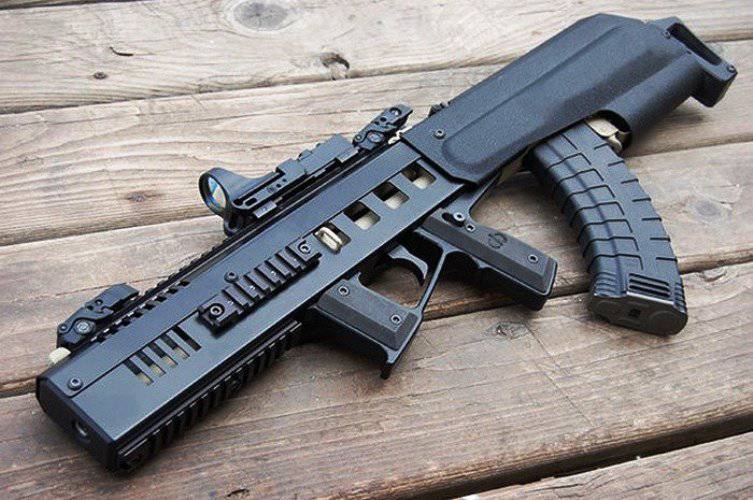 Of all the diversity, AKX1S, produced by Center Balanced Systems, can be distinguished. This
weapon
- alteration of the Romanian AK-47.
AKX1S is made according to the bullpup scheme. Instead of heavy metal and wooden parts, structures made of composite materials and aluminum were used.
According to the developers, the best that they could "offer for the AK-47 design is a stylish appearance, an improved trigger mechanism and better cooling of the barrel when firing."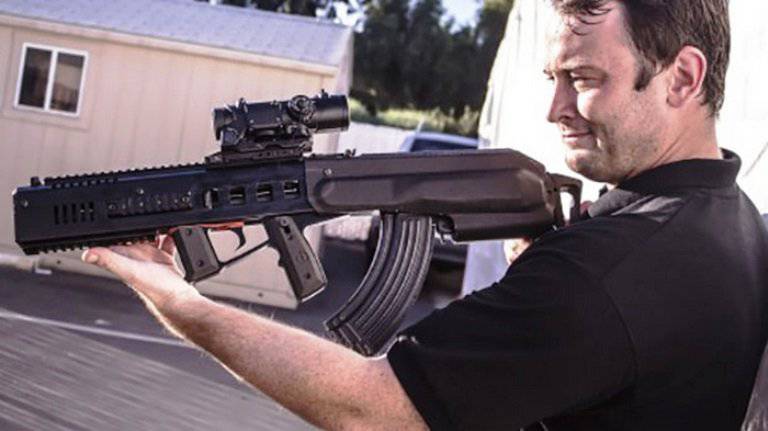 AKX1S, like the rest of the civilian weapons, was converted to single-person firing. Its price is $ 310.