SBU held the detention of 12-ti people suspected of preparing and producing an explosion in a Kharkov pub, reports
RIA News
with reference to the message of the security department in "Facebook".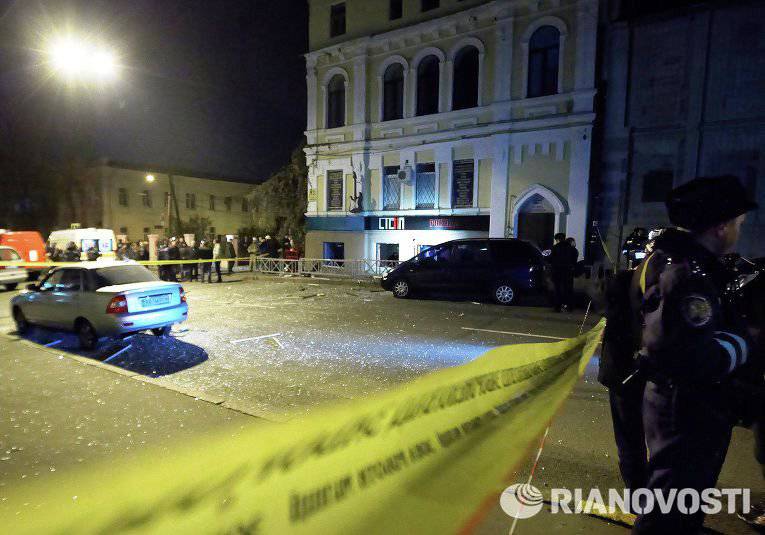 The explosion in the Kharkov pub, located in the center of the city, occurred on November 9, as a result 13 people were injured. Investigators reasonably assumed that the facility had exploded an explosive device, and opened criminal proceedings under the Criminal Code's article "terrorist act".
"Chairman of the Security Service of Ukraine Valentin Nalyvaychenko reported to President of Ukraine Petro Poroshenko about the neutralization by the Security Service of Ukraine in cooperation with the Interior Ministry and the prosecutor's office of the Kharkiv region of numerous sabotage and reconnaissance groups involved in the commission of terrorist acts and sabotage on the territory of Kharkiv and Kharkiv region, in particular - an explosion pub "Wall". A total of twelve people were detained, including two leaders of the group. "
- said in a statement.