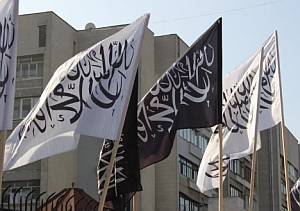 It is known that Islamism in the political sense during the "Arab Spring" became the choice of some Arab peoples, for example, in Tunisia, for some time in Egypt. At the same time, it cannot be denied that the Islamization of the life of Muslim societies of our time is initially - this movement is in spite of the West: the peoples of poor Muslim countries understand that they will never enter the number of prosperous states. Islamic radicalization as an extreme form of Islamism is an attack against the "golden billion," which is the result of globalization. Calls for religious self-awareness, exacerbation of the religious feelings of Muslims is a manifestation of the complex economic insolvency of the population of poor and underdeveloped Muslim countries.
This is confirmed by the fact that in Muslim countries with a low standard of living their "street" is hostile to the United States as the leader of the "Western world", even if the leadership of a particular state proclaimed a policy of partnership with the United States (Afghanistan, Yemen, Pakistan).
Thus, radical Islamism became the reaction of the traditional society in the face of Muslim peoples to the development of globalization processes in the modern world. In this sense, radical Islamism can be viewed as an anti-factor of globalization.
At the same time, we see that the globalization of terrorism is taking place in the world, which is a tool of radical Islamism. An indicator of the globalization of terrorism was the development of the industry of terrorist acts: over time, the technologies for their conduct, recruitment and training of terrorists, including suicide bombers, ways and forms of financing to pay for the terrorist acts committed, etc. In this sense, we can agree that radical Islamism is a factor of globalization.