The newest corvette "Steregushchy" discovered one of the most silent submarines in the world in the Baltic Sea test ranges, the Agency reports
REGNUM
.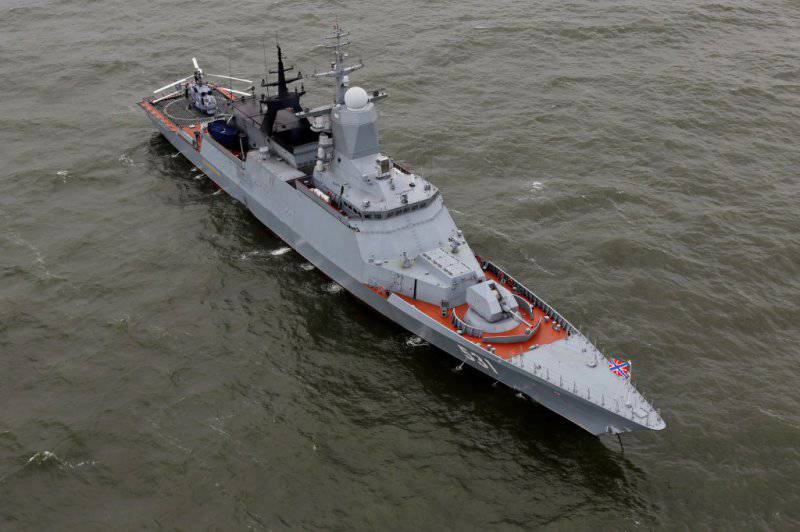 Corvette Baltic fleet "Guardian.""During the time of departure, the crew of the corvette completed anti-submarine operations - conducted exercises to search for, detect, maintain contact and tracking, as well as counteract the submarine of the conditional enemy using the latest anti-submarine armament complex" Package ""
, - told the agency at the headquarters of the Baltic Fleet.
The role of the conditional enemy was fulfilled by the Varshavyanka-class submarine (877 project), which gained the respectful nickname "Black Hole" for its noiselessness in NATO. The submarine was assigned the training task of "approaching the corvette at maximum speed to the distance of a torpedo attack and use weapons".
"Despite the acoustic secrecy of the Varshavyanka, the crew of the corvette managed to successfully classify the target and conditionally destroy it using a torpedo launched from the newest anti-submarine complex installed on the Steregushchem."
- told the representatives of the fleet.
Help agency: "Corvette" Steregushchy "- the lead ship of the project 20380. Corvettes of the 20380 project have a 2 displacement of thousands of tons, a length of more than 100 meters, a maximum speed of up to 27 nodes, an autonomous navigation distance of 4 thousands of miles. Ships of this class are fundamentally new in their tactical and technical characteristics and combat properties. Among their main advantages are multifunctionality, compactness, stealth, high level of automation and integration of control systems. "