At the naval base in Novorossiysk, a new fast boat of project 03160 Raptor is being tested, which should be part of the Black Sea by the end of the year
fleet
newspaper reports
MIC
with reference to the department of information support of the Black Sea Fleet.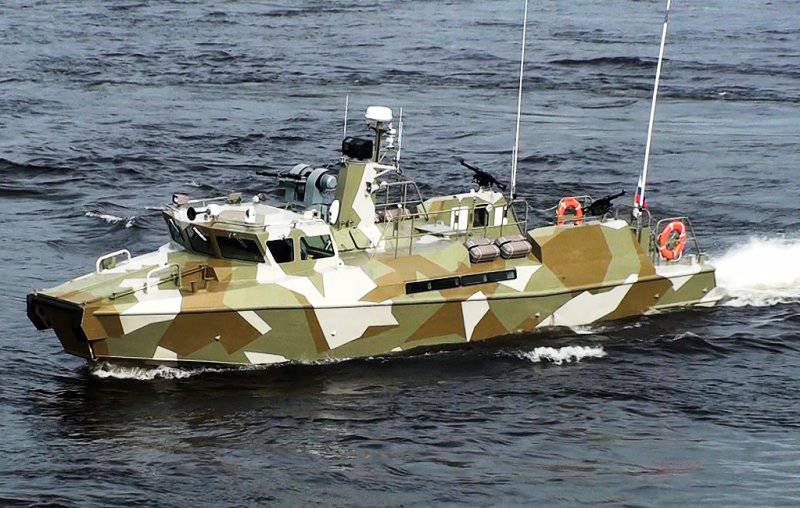 "At present, the crew of the boat, together with specialists of the manufacturer of the Leningrad Shipbuilding Plant Pella, have begun the next stage of the state tests of the boat. By the end of this year it is planned to transfer it to the Black Sea Fleet"
Said the head of the department Trukhachev.
"Raptor" is designed to carry more than 20-ti people with equipment and weapons. The patrol boat is intended for interception and detention of light watercraft and for search and rescue operations.
According to the press service, "the length of the boat is about 17 m, the width is of the order of 4 m, the total power of the power unit is 2000 l. with., the maximum speed - 50 nodes, the crew of the boat - 2 person. "