Russia, cheer up! You still have to fix the planet ...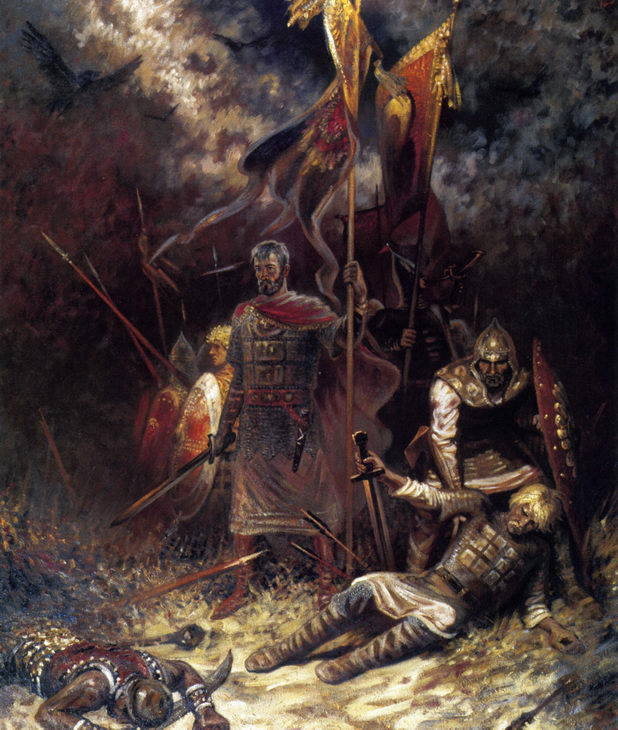 They say that we have problems in Scotland. National inferiority complex. This is sometimes called the Scottish effect. For example, people here do not live as long as in other parts of the United Kingdom. Revenues are not so great here, the social situation is worse.
Is Russia experiencing similar problems? People die too young. They drink too much. Many young and most talented people leave the country. And yet here one can admire and appreciate so much.
For more than 40 years I have been studying Russian
history
and politics. And I happened to learn Russian. There is no doubt that in Russia there are as many bad people and as many fools as in any other part of the world. Including serial killers. But do Russians themselves understand the level and wealth of their own culture? Do they understand how much it means for the peoples of other countries?
I am the son of a writer and therefore I take literature very seriously. Does any other country have literature comparable to Russian? At least this question we ask here in Britain. I specifically checked on the Copac website, where you can get acquainted with the catalogs of all our major university libraries. Can you imagine how many books of Dostoevsky and about Dostoevsky in these libraries? 2333. Chekhov's books or about Chekhov - 6375. And more than 10 thousand, associated with the name of Tolstoy. Or look at the Amazon site. There are more than 11 thousand books of Chekhov and about Chekhov, which are published now!
Or, for example, theater. Take again Chekhov. Today there are four productions of Chekhov's plays, one of which is The Cherry Orchard at the very prestigious National Theater in London. Last year Bulgakov's "White Guard" was also there. At the beginning of the year, the Sovremennik Moscow Theater came to London with a performance based on the novel by Evgenia Ginzburg, as well as The Three Sisters and The Cherry Orchard (I saw this performance when I visited Moscow in July).
Or music. Recently, the BBC Proms classical music festival began. On August 17 a "all-Russian program" is planned, but, for example, there is no "all-American program" in the billboard. Two days before, Valery Gergiev will conduct the Mariinsky Theater Orchestra at Swan Lake. In the festival billboard also Rachmaninov and Stravinsky. The Edinburgh Festival opened in Scotland - probably one of the most important cultural events in the world. Everywhere Stravinsky, as well as Shostakovich, Borodin, Prokofiev, Tchaikovsky.
All this not
news
, of course. According to Stephen Marx's book, How did Russia Form the Modern World, published in 2003, it was Russia that gave the West much of its modern culture. He mentions the ballets of Dygilev, the theater of Stanislavsky and Meyerhold, abstract paintings by Kandinsky and Malevich, and the revolutionary design of the constructivists. Here and anarchism, in which Russia has become a "recognized leader" after the 1860-x. And communism, which became the fulfillment of the Russian radicals dream of transforming the world in which they lived.
Of course, we look back at the Soviet era, in different ways - in the West and in Russia. But it's hard not to agree that the Soviet system made a significant and very positive contribution to the development of the world in which we live now. In Britain, we have always preferred the idea of ​​free elections between parties and independent courts. But it must be admitted that Russia granted voting rights to women and youth much earlier than we did. We cannot miss the way the Soviet system served as an example for us when we created what is called a social state. For example, they created the British national medical service, which provided everyone with free access to quality medical care. Until now, it remains very popular.
Do not forget that we, as they say, are old friends. We were allies in both world wars. In fact, Britain was in military alliances with Russia longer than with the United States. The friendship treaty between Great Britain and the Soviet Union was concluded in 1942 and was valid until 1954, when it was terminated. By the way, the Soviet, not the British side. Yes, we opened the second front. But it was Russia that saved us all from Hitler - at the cost of 27 million people.
It's time for Russia to cheer up. Believe in yourself. Start proud of the extraordinary contribution that she has made to the world in which we live, to his culture and social institutions. Mark the qualities of their own people — their humanity, ingenuity, love of nature, spirituality, and a sense of absurdity. And finally, find out how many friends she has in other countries for which Russia's fate is not at all indifferent. We would like you to believe in yourself just as we believe in you.
Ctrl Enter
Noticed a mistake Highlight text and press. Ctrl + Enter