The Friday story of the "However" program with Mikhail Leontiev was supposed to be a sensation. The plot showed a picture sent by some strangers, allegedly made by a spy satellite, which captured not only the flying Boeing 777, but also the very cause of his fall - the Ukrainian fighter Su-27.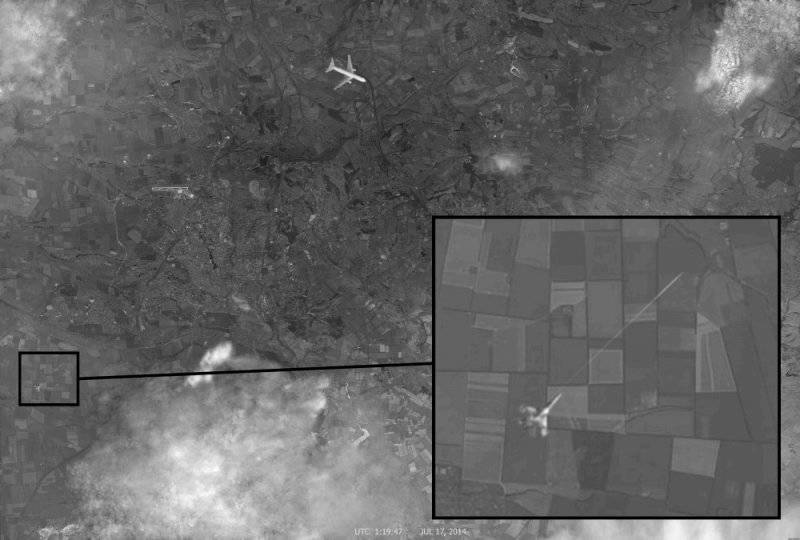 Unfortunately, the original image, where the outlines of Donetsk and Donetsk airport are clearly visible with a runway length of 4 km, which is equal in size to Boeing 777 (it's even scary to imagine at what low altitude the satellite must fly to get such a prospect) and himself A picture of a Google satellite taken as a base with a similar cloud has debunked this sensation. The Google Snapshot is now available to users of the Planet Earth program and is dated 28 August 2012.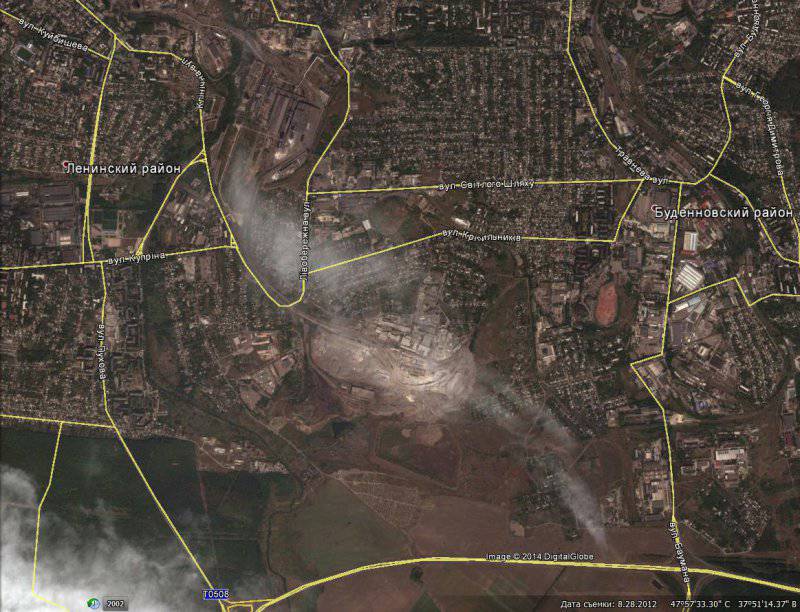 In fact, the original source of this photo is not the First Channel at all. On the Internet, it appeared in mid-October. In its sources is listed "WikiLeaks". What exactly the author wanted to convey to us is not clear. Perhaps it was an attempt to reconstruct the events ...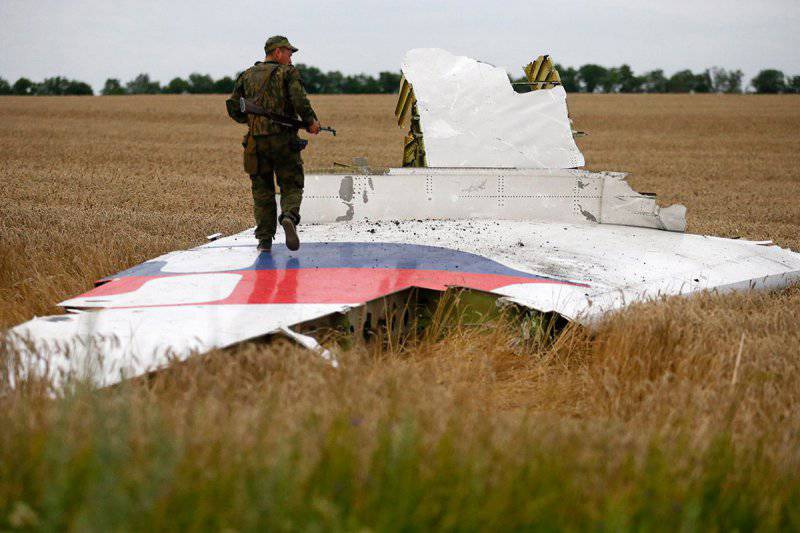 Such facts give only a pretext for Ukrainian propaganda to organize anti-Russian harassment and accuse the Russian media of propaganda. I really want to hope that Russian journalists will not make more such mistakes: after all, throughout the entire civil war in Ukraine, they were almost the only source of truthful information.