In Sweden, opposition politicians claim that the current authorities, in search of an "emergency submarine" in the waters near Stockholm, laundered considerable amounts of money, which could be spent on economic development. After the Swedish armed forces announced that a foreign submarine was not found, the pressure from the Swedish opposition only grew. Today, Supreme Commander of the Armed Forces of Sweden Sverker Göransson volunteered to justify the actions of the Swedish Armed Forces.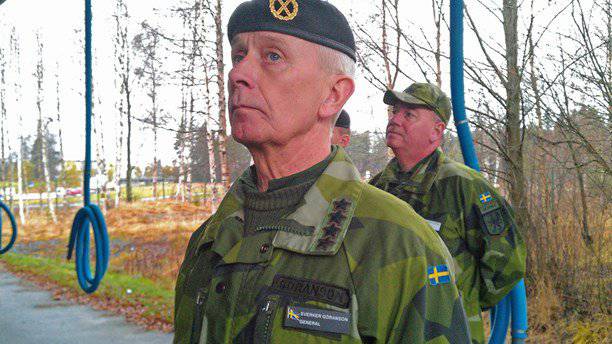 Swedish television has spread a statement by Göransson, in which he says that the submarine of a foreign state was still in the territorial waters of Sweden, but the military could not provide more detailed information to the press. At the same time, the Swedish commander-in-chief said that the only information he could present to the press was that the submarine was "small in size."
In other words, Göransson is trying to say that the Swedish Armed Forces know everything about the submarine, but due to the fact that this is a terrible-terrible military secret, the results of the operation, which deprived the budget of hundreds of millions of kroons, cannot be called.
Very strange. Why, if all this is a Swedish military secret, then the high-ranking military personnel themselves, a few days before the start of the search operation, trumpeted it in all the newspapers in Sweden? And is it not because the operation and its results became secret, that the submarine off the coast of Sweden, as the representatives of the Russian Ministry of Defense stated, belonged to the "friendly" Swedes of the Netherlands? ..