The leader of the Radical Party, Oleg Lyashko, said that they would refuse to join the coalition if Kiev began to buy Russian coal.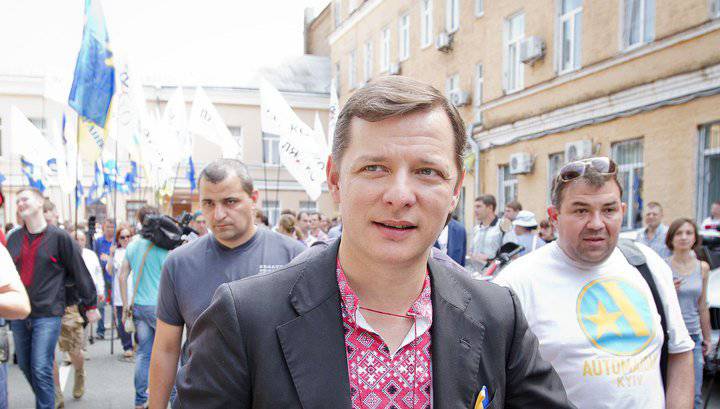 Ukraine should have received 1 million tons of coal from South Africa, but after initiating a criminal case in connection with this deal, the supplier limited itself to the minimum lot of 500 thousand tons. Representatives of the Ukrainian company "Centrenergo" on Thursday said they were going to buy even more 500 thousand tons from Russian enterprises.
"Ukraine will buy 510000 tons of coal in Russia. Are all headless in the current government ?! ", - Lyashko quotes
"Vesti"
.
The deputy appealed to cancel the purchase to the President of the country Petro Poroshenko and Prime Minister Arseniy Yatsenyuk, noting that otherwise "the Radical Party will refuse to join the coalition."
Oleg Lyashko willingly exploits anti-Russian and nationalistic rhetoric. According to experts, using a similar "aggressive samopiar", he wants to get additional support from the public. According to the results of the October elections to the parliament of Ukraine, 6 parties passed, 5 of which are planning to create a coalition to form a new government. The Radical Party also participates in the negotiations. On Tuesday, Lyashko said that the preparation of the coalition agreement will be completed by Friday evening.