Mistral will be delivered to the Russian side in the near future, although the exact date of the transfer has not yet been determined, French Defense Minister Jean-Yves Le Drian told 12 in a speech to members of the National Assembly on November 10. Reports about it
TASS
.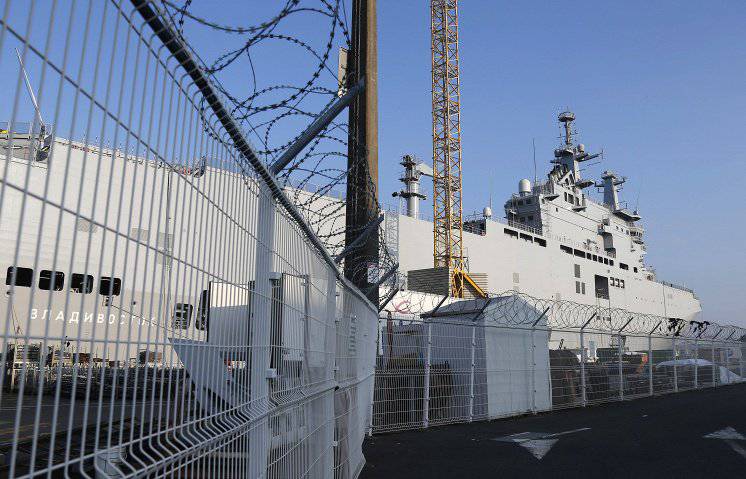 "The current situation is as follows: the delivery of the helicopter carrier should be carried out in the near future. But, as you know, the shipbuilding corporation DCNS announced that it does not currently have a government export permit. Thus, no delivery date at the present stage is defined. The contract with Rosoborotexport involves the supply of the first ship in the fall of 2014, and the second - in the fall of 2015, "said the minister.
"The French president has already said that this decision will be made at the right time, and that he will take this decision with due responsibility," Le Drian said. "This is a really difficult decision."
"At present, the contract on the first ship is being carried out normally. There is currently no need for any additional initiatives in this area, "he said.
"I assure you that at the right time France will approach the decision-making and fulfillment of its obligations with full responsibility," the minister concluded.
As the agency previously reported, the first helicopter carrier should be delivered to Russia on November 14.