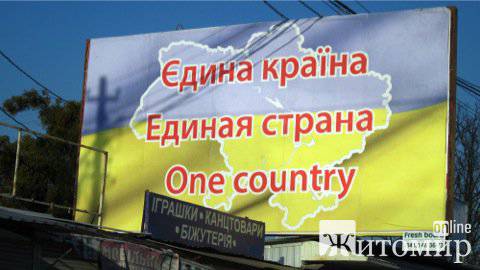 Anti-Russian and anti-Donbass hysteria in a "democratic" Ukraine continues to gain new momentum. After the ban of several Russian television channels and dozens of Russian films, Kiev proposes that Ukrainians should not have access to Russian resources on the Internet, and also deprive Ukrainian citizens of those residents of Donbass who live in the territory of Donetsk and Lugansk people's republics.
The idea of ​​banning Russian information websites is not new for Ukraine, but the thought of depriving citizens of Donbass citizenship is a new "democratic" trend. Such an idea was voiced during one of the programs on the "5 channel" of Ukrainian television, when the host announced that Ukrainian citizenship is a "special privilege" that can be lost.
The notorious Semyon Semenchenko (a new member of the Ukrainian parliament), who is now in the United States, says that he supports this initiative and proposes to consolidate it legally.
The most interesting thing is that all these slogans Ukrainian creatives say from the screens on which ukrokanaly expose the hypocritical inscription "One Country" ... What kind of peaceful coexistence within one country after this can speak the Ukrainian authorities?