The militia with the call sign "Bison" told
"Russian Spring"
about artillery duels around the Donetsk airport and about the operation around Avdiivka.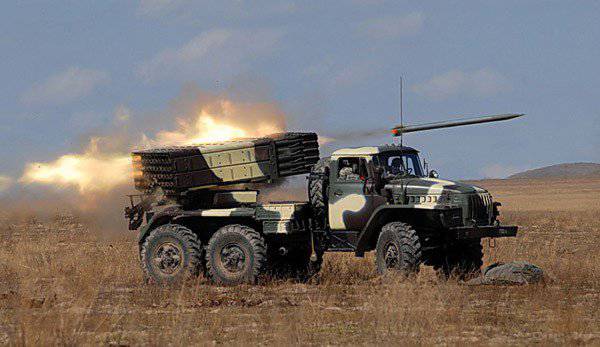 "The night passed not calm, the morning began very noisy. From the area of ​​Sand and Avdiivka, Ukrainian punishers are hammering into the Airport area from barreled artillery. In the area of ​​9: 30, the Kalmius brigade began to respond to ukrams from the Grad MLRS, several packages were issued, Grads were sent for reloading, and now we add ukram fun from mortars and Rapier, he said.
According to the militia, attempts have been made to surround Avdiivka for several days, but so far it has not been possible to do this completely, however, "the equipment, both in the settlement itself and beyond its borders, is burning with a bang."
The fact that the operation on cleaning Avdiivka continues, also told the militia Eugene from the brigade "Vostok".
"DRG VSN groups are trying to get Avdeevka in the ring and carry out a sweep from the Natsik. There are hellish battles. Therefore, such a "salute" on the horizon. The main task is to prevent the movement of the APU equipment in the Avdiivka area. Destroy what Donetsk is shelling, "he said.
According to him, Gorlovsky "Berkut" began shelling the positions of Ukrainian security officials near Avdeevka.
"There is tin now. But they must repulse their positions! "The militiaman added.