Next year, "Product 500" (military designation ZSU-57-2) will celebrate its 60 anniversary. This machine was used not only in the Soviet army, but also in the air defense units of other countries, Dmitry Lemeshko writes in his article on the agency's website
Messenger of Mordovia
.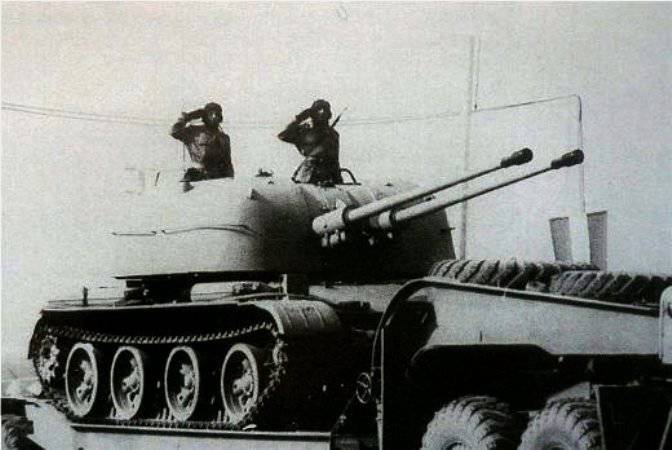 Despite its venerable age, ZSU-57-2 continues to serve in Syria, where it was spotted in the area of ​​military operations against the radicals of the Islamic State.
"This 57-mm anti-aircraft self-propelled unit was actively used during the years of the Vietnam War, in all the Arab-Israeli wars. She proved herself very well in shooting ground targets during the civil war in Lebanon. The Syrian army used self-propelled guns to fight snipers on the upper floors of Beirut skyscrapers, "the author writes.
Also for ground targets installation was used during the civil war in Yugoslavia.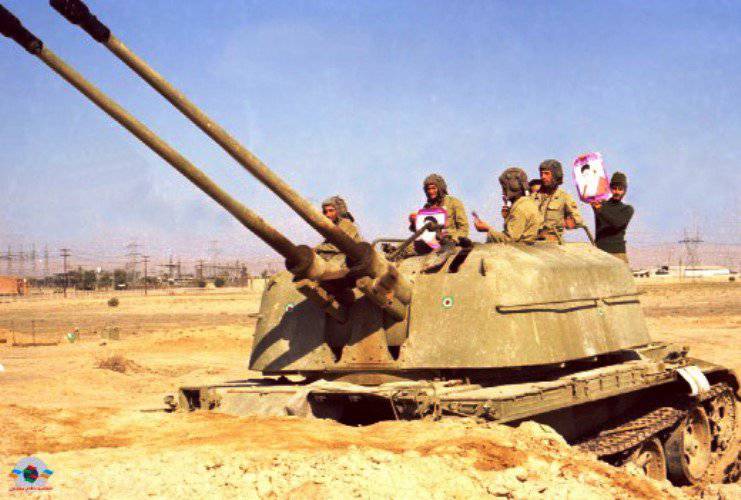 Hell Thresher in the Iran-Iraq War
"Special page
stories
ZSU-57-2 - participation in the Iran-Iraq war, in one of the bloodiest conflicts after the Second World War. The USSR almost simultaneously put these cars in 70-s both to Iran and Iraq, "Lemeshko notes. ZSU was actively used on all fronts, was used for infantry and armored targets. It was then that the Iranians called her "hellish thresher."
The Iranians are still exploiting self-propelled guns and, apparently, are not in a hurry to part with them. ZSU were seen in the north of Iraq.
ZSU-57-2 in Northern Iraq
Previously, information appeared about the testing of "500 Products" by Donbass militias who decided to reanimate one of the installations and put it into operation.
"So, the product of Omsk gunsmiths can be considered the longest-lived weapon system of this class," the author sums up.