10 November The Russian Navy tested a rescue capsule (VSC) of the newest nuclear submarine Severodvinsk, confirming its reliability and reasonableness, reports
"Journal of the center of nuclear shipbuilding in Russia - Severodvinsk"
.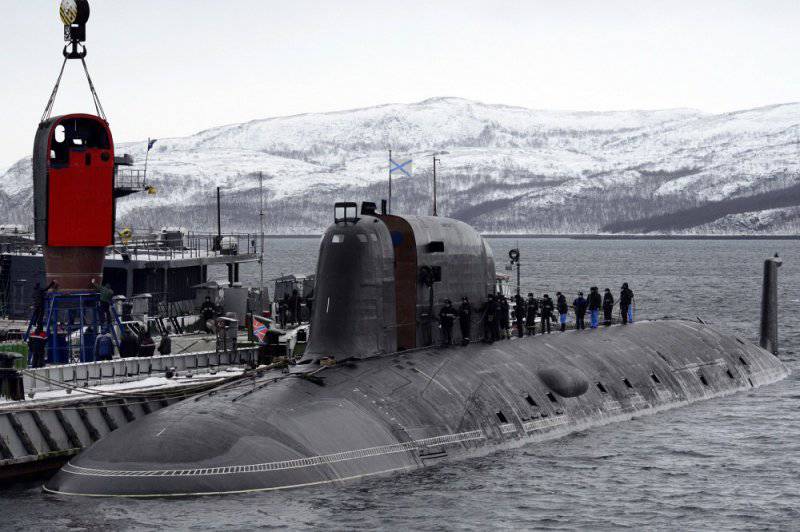 A special feature of this combat training event was that the nuclear submarine with a displacement of more than 13 thousand tons and a length of about 140 meters needed to be submerged to a depth of 40 meters in a relatively small area of ​​the West Face Bay, and to stabilize under water without running to imitate a fixed position on the ground.
After that, the VSK test team of five people worked out a set of measures to leave the conditional emergency ship. The rescue capsule also contained a ballast, equal in mass to the total weight of all crew members.
The second technical feature of the tests carried out was that after the VSK was disconnected, the submarine crew needed to provide stabilization in order to compensate for the mass of the separated capsule.
After surfacing, the VSC was towed to a rescue vessel. In addition to the crew of Severodvinsk, the search and rescue support forces of the Northern
fleet
: teams of divers and the ship "Mikhail Rudnitsky".
Currently, similar rescue capsules are on board all modern nuclear submarines as part of the Russian Navy.