Russia is ready for any options for developing the situation with the Mistral helicopter carriers, reports
TASS
with reference to a source in the system of military-technical cooperation.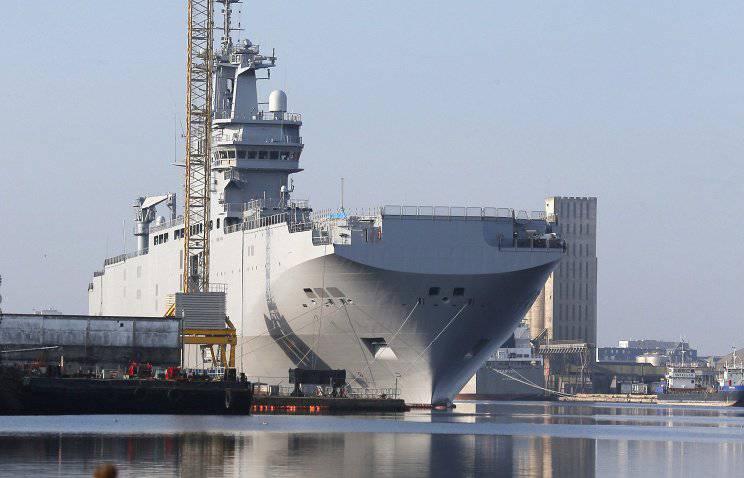 "Speaking frankly, Russia is ready for any scenario of the development of the situation around Mistral. If the conditions of the contract are fulfilled, then there can be no complaints, if, on the contrary, they are not fulfilled, then legal claims will follow within the framework of the signed contract "
- said the source.
At the same time, he noted that the French had not yet sent any official notifications on the transfer of the contractual date for the delivery of the ship (November 14). "As far as we know, they have not officially abandoned the 14 number yet," said the source.
As you know, at the end of October, the head of the French Finance Ministry, Michel Sapin, stated that "the conditions for the transfer of the first Mistral ordered by Russia to Russia have not yet been formed." That is, according to Paris, Moscow does not comply with the Minsk agreements aimed at resolving the situation in Ukraine.
Earlier, another source of the agency reported that France could with impunity postpone the transfer of "Mistral" on the month 3 (this is provided by the contract). In case of violation of this deadline, Russia will begin the procedure for charging a large penalty from the French side.
It was also reported that Paris cannot transfer ships to third parties, since they have Russian equipment - "cable tracks with a communication management system". According to the source, in order to dismantle the system, "the ship will have to be opened, disassembled".