A report on the "Use of Torture by the Ukrainian Army and Punitive Battalions" is being prepared in the Public Chamber of Russia. Its author is Maxim Grigoriev, member of the chamber, director of the Foundation for the Study of Democracy. This is reported by the channel
RT
With reference to the newspaper "Izvestia".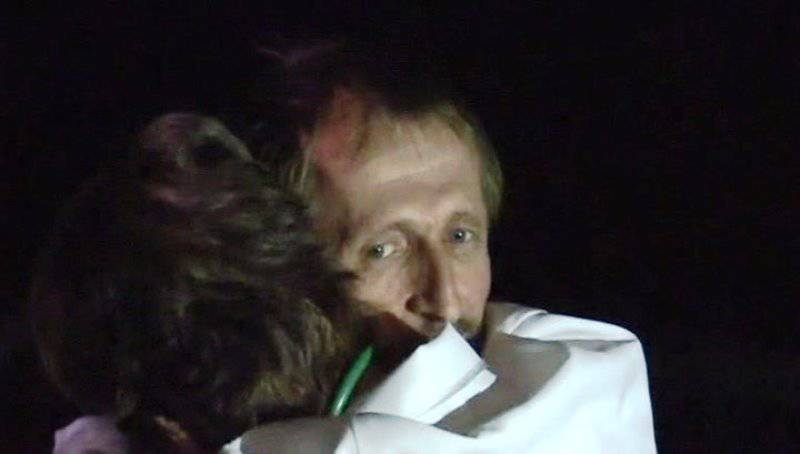 According to the newspaper, Grigoriev personally participated in the process of exchanging prisoners, talked with the liberated militiamen and recorded their testimonies. As it turned out, many of them have nothing to do with the militia.
"Those citizens who are not militias are tortured no less. Naturally, they do not stand up immediately and sign any paper that they will be given. But even after that, they continue to be mocked, "
- told Grigoriev to the newspaper.
According to him, security forces beat prisoners and use imitation of executions for fear. "I myself saw the marks left by the bullets that hit the ears and cheeks. But there are methods not only of physical influence, when a person, for example, is locked in a steel box under the scorching sun, there is moral pressure when threatened, "he said.
He noted that the public is greatly mistaken about the fact that "the National Guard and volunteer battalions are exclusively engaged in torture". According to the testimony of the liberated, such methods of influence are also used by "employees of the Ukrainian army, especially airmobile brigades".
A representative of the commission for the affairs of prisoners of war of the DPR, Lilia Rodionova, spoke about her being in captivity. Her security forces grabbed 23 on July, when, as a nurse, she left the ambulance crew to assist the wounded Ukrainian soldier. The car did not reach the wounded man - Ukrainian servicemen fired at her from the roadblock.
"When the shots stopped, we were taken to a forest belt, where we were tied up and taken away in an unknown direction. Then bullying began - they imitated the execution, kicked. One and a half days we were not taken to the toilet, we did not eat for three days. As soon as I was taken to the SBU for interrogation, they began to beat and threaten with a pistol. Smashed my head. They said that I was a terrorist. It lasted 40 minutes. Threatened. I stayed there for a month and a half. I was exchanged as a prisoner of war. "
- shared the memories of Rodionov.
According to her, "almost all people return from interrogations with broken ribs, arms, legs and torn teeth."
"Our captives can be distinguished by skin color. He becomes grayish. There is no one without beatings. By the time they exchange, they begin to heal. And who is on the lists, but is no longer able to even walk, they are not allowed out, but are replaced with people who are simply caught in the streets. "
- she stressed.