The press center of the government of the Donetsk People's Republic stated that a week ago, shelling of Donetsk by Ukrainian security forces killed 38 people.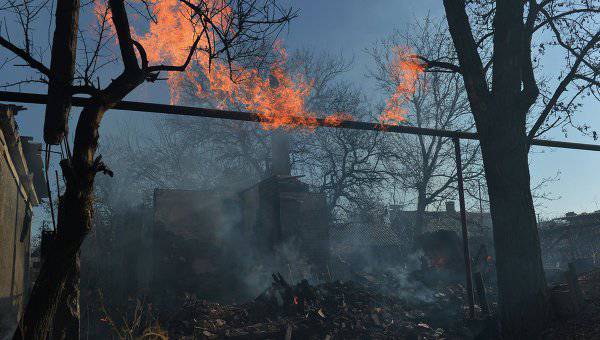 "Because of the constant shelling in Donetsk, only from 1 to 8 in November 2014 of the year, 38 people died, of which 37 men, including 3 teenager, and one woman. The identities of six people from this number have not been established, "the RIA press center reports.
"News"
.
In addition, the Committee on the Development of Civil Society and the Protection of Human Rights of the DPR reports that from 1 to 8 in November, there were about 70 statements in the republic about the disappearance of civilians and militias.
"Of these, 48 is a civilian population and 21 is a militiaman," the report says.
It is worth noting that the candidate for people's deputies from the presidential party Petro Poroshenko's Block, Oksana Bilozir, a volunteer who assists in the release of prisoners of war, said that on Tuesday, the LC militia transferred to the Ukrainian side 4 seriously wounded prisoners brought in two ambulances.
"They gave us in advance, in the framework of the exchange, which we are currently working on preparing. In addition, another hero was added to the list of nine guys who were released by us on Friday (November 7), "she wrote on Facebook.