Models of the newest Tor-M2E, Tor-M2K and Tor-M2K anti-aircraft missile systems will be presented at the Aeroshow China-2014 international aerospace exhibition, which will run from 11 to 16 in November of 2014 in Zhuhai China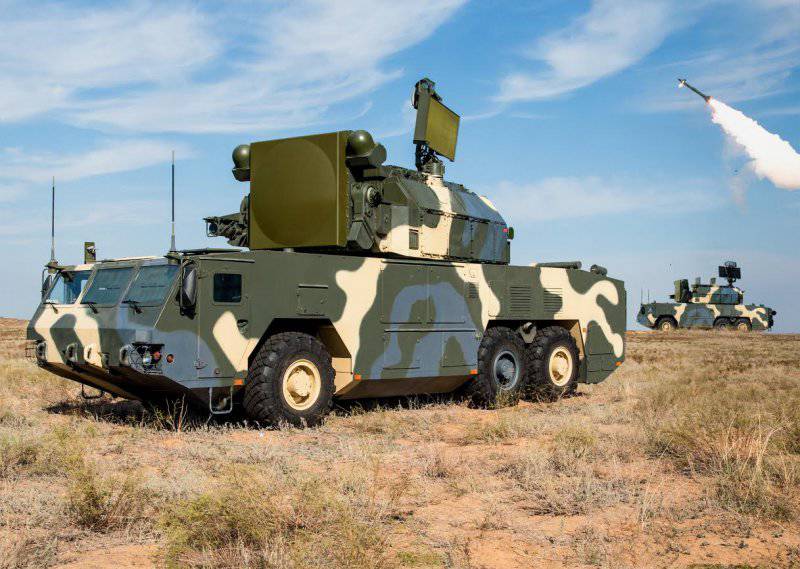 The exhibition is held every two years, starting with the 1996 year. In 2012, more than 650 companies from 39 countries took part in it. The Russian part of the exhibition is traditionally one of the largest. In 2014, the exhibition promises to be unprecedented in scale, and world-famous aerospace companies such as Boeing, Airbus, Sukhoi, etc. will take part in it. The exhibition also expects the participation of the Air Force aerobatic teams, which was not the case in previous years.
Izhevsk Electromechanical Plant Kupol OJSC will present models of short-range anti-aircraft missile systems (ZRK) of the new generation Tor-M2E, Tor-M2K, Tor-M2KM in a modular design (stationary version and on the car chassis).
Anti-aircraft missile systems of the "Thor" family are designed for air defense of the most important military and government targets from air strikes, helicopters, cruise missiles, anti-radar and other guided missiles, planning and guided bombs and unmanned aerial vehicles, within the zone of destruction of the complex, day and night, in a complex meteorological and jamming environment.
The combat vehicle of the Thor anti-aircraft missile system provides simultaneous detection of targets up to 48, ranking them according to the degree of danger, tracking and simultaneous shelling of four targets with four successively launched rockets. Anti-aircraft guided missiles of the complex were specially developed for the effective interception of small-sized intensively maneuvering targets, which provides a significant advantage over foreign counterparts.
The air defense system "Thor" is easily integrated into existing air defense systems, while maintaining the possibility of autonomous use. As a representative of the new generation of short-range "Thor" class air defense weapons, the complex is characterized by an increased efficiency of repelling massive attacks of modern air attack weapons under fire and electronic countermeasures.
The Tor system is produced in 3 variants: The Tor-М2Е air defense system on the tracked chassis, the Tor-М2К on the wheeled chassis and the modular Tor-М2КМ version. The modular version provides for the possibility of placing an autonomous combat module on the roofs of buildings and structures, on hard-to-reach sites, trailers, semi-trailers, on railway platforms and even on low-tonnage vessels capable of withstanding loads of more than 20 tons.