On the nuclear submarine "Severodvinsk" (project 885, "Ash") experienced a pop-up rescue chamber, transmits
TASS
with reference to the representative of the North
fleet
Vadim Sergu.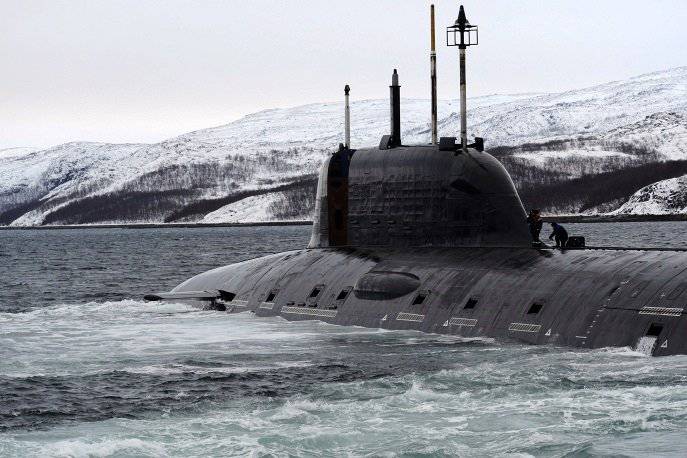 "According to the commander of the Northern Fleet, Admiral Vladimir Korolev, for the first time in the Russian period
stories
Russian Navy tested for its intended purpose pop-up rescue chamber of the newest nuclear submarine with a test team on board, "- said Serga.
To test the submarine plunged into the waters of the Bay of the Western Face on 40 meters, stabilized and simulated a fixed position on the ground. At this time, according to the representative of the Federation Council, "the test team of the capsule - five people - was working out evacuation on" Severodvinsk ". "In addition to the test team, the chamber itself also contained ballast, which in its mass equals the total weight of the entire crew," said Serga.
After the ascent, the camera was towed to the rescue ship, which the testers then climbed on board.
"The test results once again confirmed the reliability and reasonableness of modern ships entering the fleet's armament, and careful preparation of the command of the submarine forces of the Northern Fleet and the crew of the Severodvinsk nuclear submarine to this exercise allowed us to safely carry out this most complicated event," the fleet commander said.
Serga noted that all modern Russian nuclear submarines are now being equipped with rescue capsules.