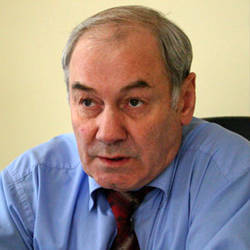 At the MAKS air show there will be no domestic competitive innovations, said in an interview with "Actual Comments" the President of the Academy of Geopolitical Problems, Colonel-General Leonid Ivashov. According to him, the Superjet 100 is assembled on 90% from Western units, and this is more of a Boeing than, indeed, a Russian aircraft.
"Again, TU-204, TU-304 already shown many times, but not in demand in the domestic market, this is what we show, but there will be no novelty there," said the source. He noted that "the process of destruction of our civil aircraft industry" will be demonstrated at the air show.
"The situation is somewhat better in the military
aviation
", Ivashov noted," but without a general civilian aircraft industry, the military industry cannot look powerful and strong. They are interconnected, and therefore we will once again demonstrate the fifth generation fighter. "
Leonid Ivashov noted that the MiG-29CNT, which was presented at the MAKS-2010 air show, "is not being manufactured". "So I'm afraid this will be the same with the fifth-generation fighter," the expert said. In his opinion, "something is happening on MAKS, rather, ostentatious than real concern for the development of the domestic avistroitelnoy industry."
Recall, as reported by "Actual Comments", on August 16, the MAKS-2011 air show starts in Zhukovsky near Moscow, in which almost 850 campaigns from 40 countries will take part.