Almost a hundred years ago, a great war began, which was called Great, and after a while - the First World War. Then they invented and even used many deadly pieces of iron, but some of them did not have time to get on the battlefield or did not become so famous.
Looking overseas, the United States, by the year 1917, also wanted to participate in the general fun. But there was a problem. According to rumors, in military fashion now there were some things on the tracks. And they decided to make a tank.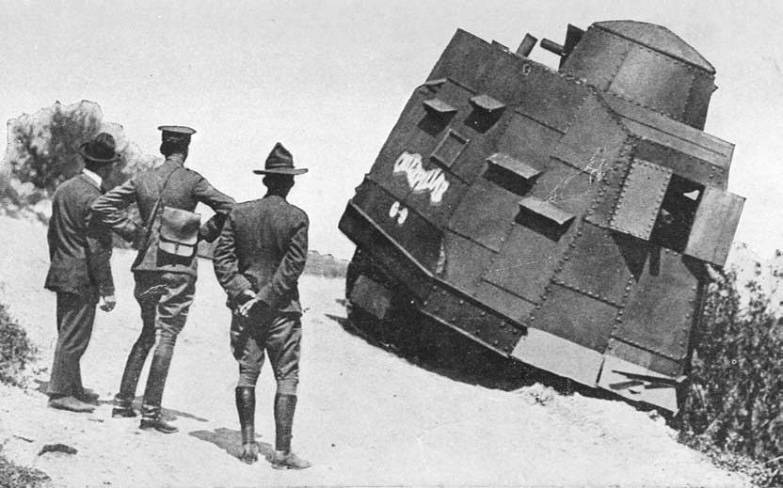 The military looked at what seemed to be a solid Holt company (it actually produced a tractor), and something vaguely alerted them. We decided to try on.
Two bankers and one general went further - a tank burning a flamethrower. True, the engine is steam, but that's even better, right? No one
tank
no, but we will! Again did not like it.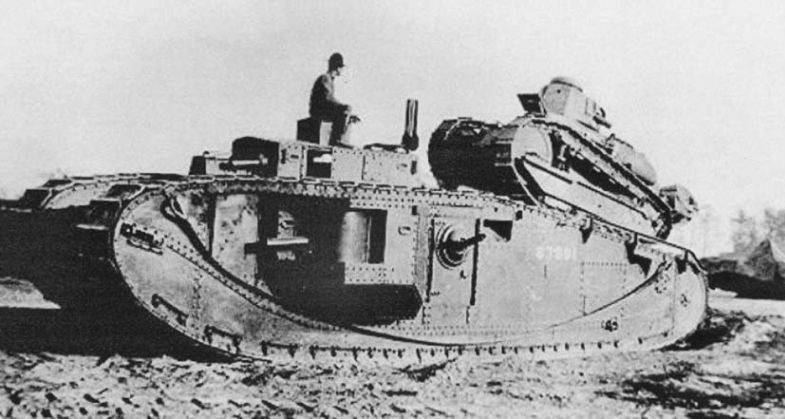 Upstairs they realized that if it continued this way then they would have to fight without their tanks. Together, the United States and Britain gave birth to the project of the heavy tank Mk VIII "Liberty" aka "International" (for some reason, the usual Renault tank fits, but the American one, too). They wanted to do it really internationally - in France, receiving engines from the USA, and armor and
weapon
- from England. For 40 tons, 8 km / h, two guns, five machine guns. Everything you need for happiness.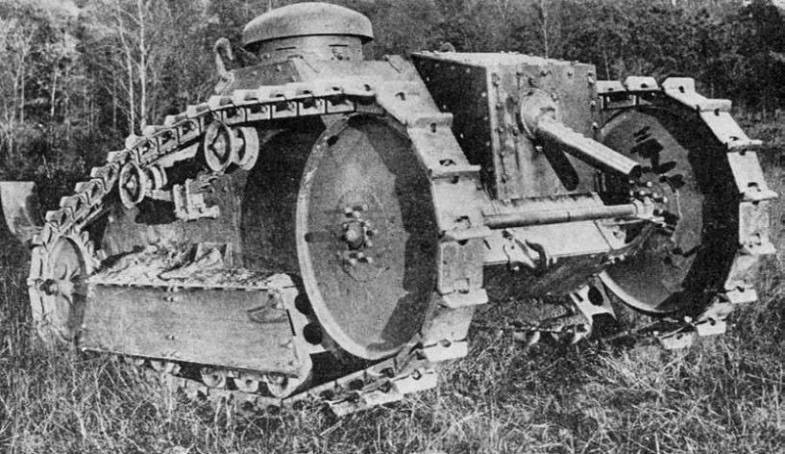 Henry Ford decided that he was no worse than the others. And he made a two-seat tank: three tons, a gun or a machine gun, two engines from the Ford, the T model. The military was delighted, ordered fifteen thousand pieces. And fifteen pieces were delivered, but then the order for fifteen thousand was canceled - the war was over. Probably Ford was very upset.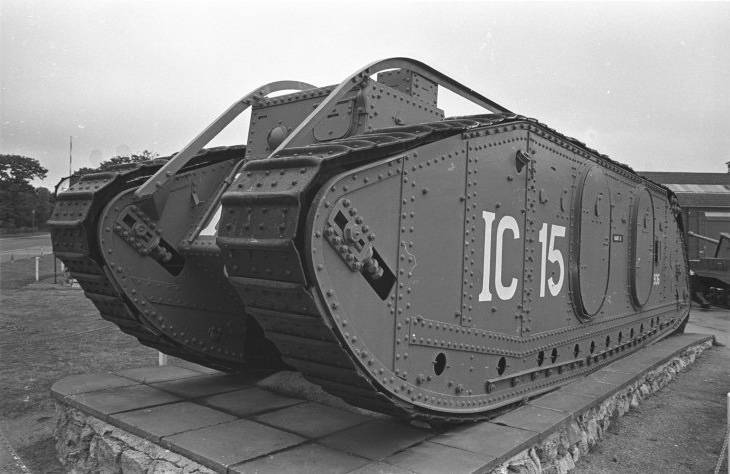 The British managed to push inside the "amphibious tank" Mk IX, he is the first BTR, as many as thirty (or even more) people. Standing In what condition would they be in battle, if the usual heat tankers, exhaust gases and shaking would lead to a state incompatible with meaningful life - science is unknown. Those infantrymen who were still transported in other tanks, it was bad.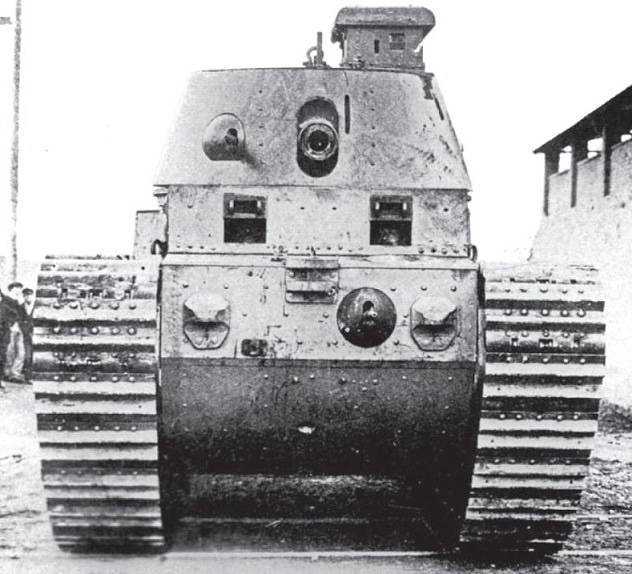 The French, too, were not badly sewn. And they decided that they didn't need a heavy FCM tank with a 105-mm howitzer. And you need ... super heavy tank. Char 2, seventy tons, armor in 50 mm, electric transmission and twelve people inside. While inventing, there was no one to fight. But ten cars from 1919 year nevertheless made.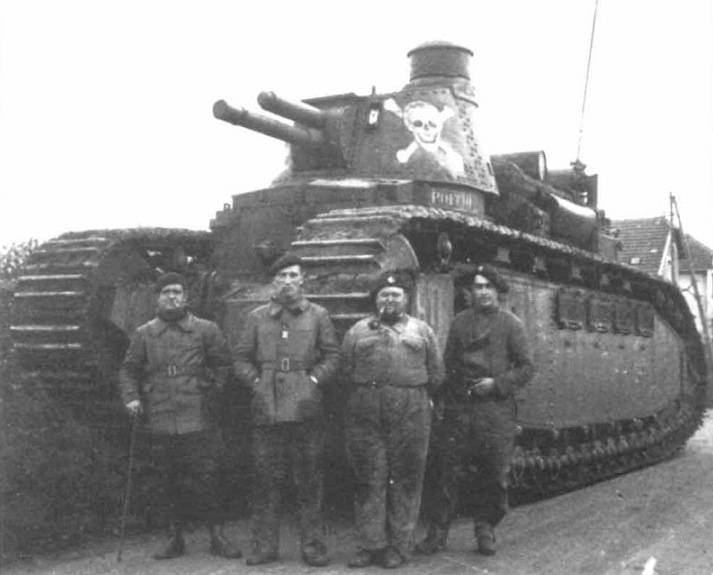 Tanks are good, but it would be nice to have other cars as well.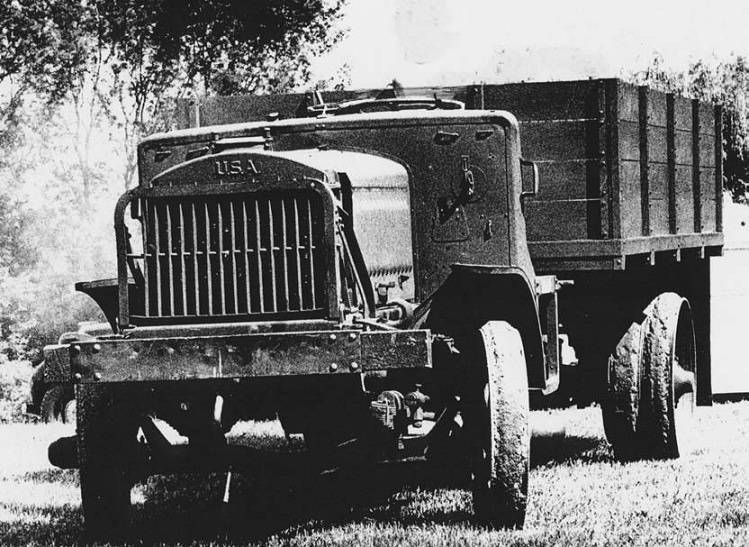 By 1917, we chose the standard model (so that all interested companies could do) of the three-ton Liberty B truck. Nine and a half of the thousand managed to do, the rest was cut.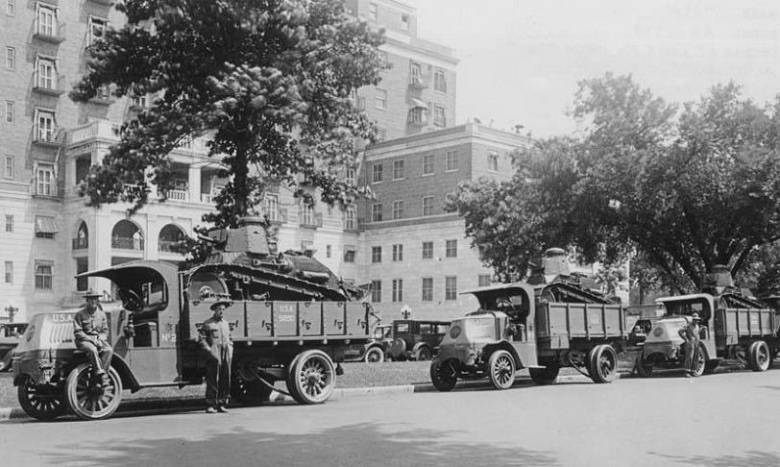 Seven-ton trucks quietly dragged even the then light tanks (Renault), and in the back.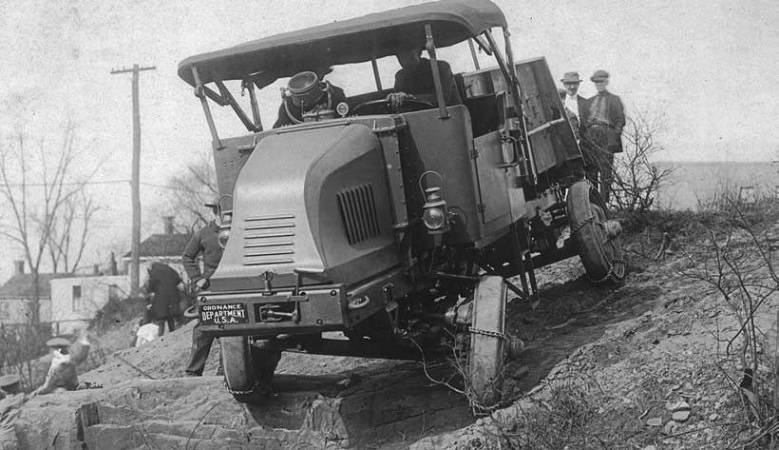 All-wheel drive Militor 474 truck brutally tested in the mountains in August 1918, but did not have time to send a war.
The gloomy Teutonic genius also decided to show off. But what? All-wheel drive trucks Daimler did more with 1908. And we will make a half-track. Under the name Marienwagen (somehow it doesn't even look like a gloomy genius, it's the case - Maschinengewehrkraftwagen Sd.Kfz.13).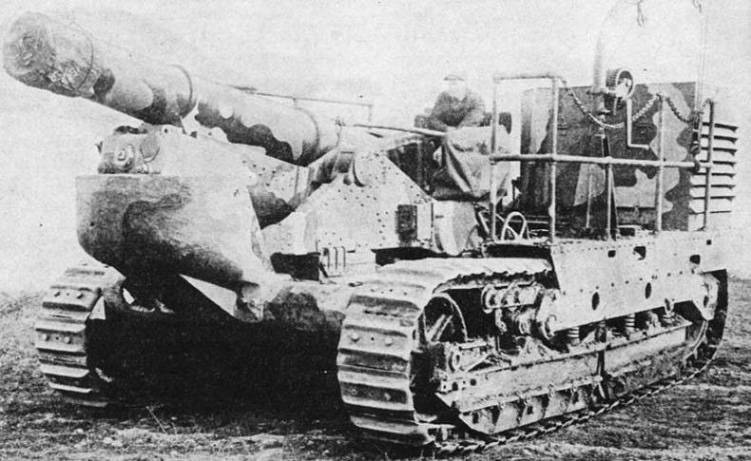 "Surprised," the Yankees grinned wickedly and showed ... a self-propelled eight-inch howitzer at the Caterpillar base. And they were heavier. But worse - hardly.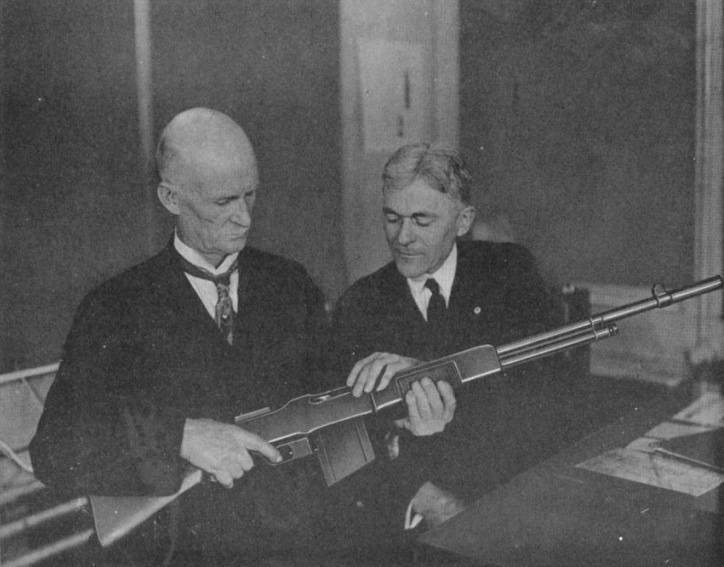 Those who did not get either tanks, self-propelled guns, or trucks would have been given the works of Ivan Moiseevich Browning - BAR (at the end of September 1918 even managed to war up a bit, the soldiers praised).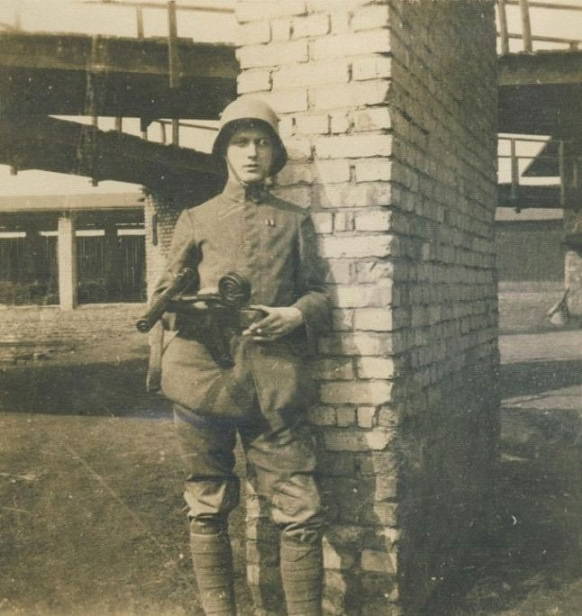 Well, or Schmeisser (MP18, the real "Schmeisser") - as anyone lucky. Familiar helmet, is not it?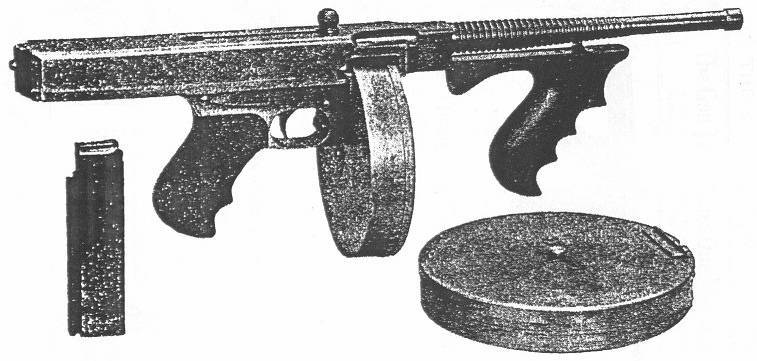 Or even the first Tommy-gans, who just barely had time to go into the trenches (for which they were prepared).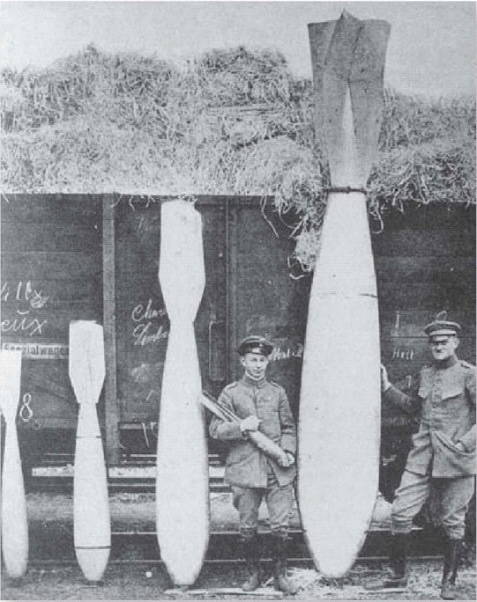 But we forgot about the air!
But the British, who completely got "Zeppelins" and other German fliers who threw bombs down to a ton (the one on the right), did not forget.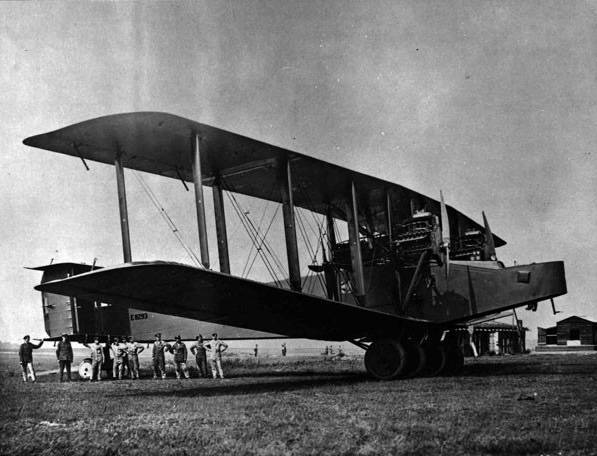 And the British did the Hendley Page V / 1500 - three and a half tons of bombs, a range of two thousand kilometers. For comparison - the miracle of 1914 of the year "Ilya of Murom" to 1917, in addition to machine guns and other payloads, raised bombs ten or twenty times less. Three cars were ready to fly directly to Berlin, but you would not believe it - again the war was over. This war. But there were others ahead. And in them, many ideas were tried, which they did not have time to indulge in then.