Militiamen of the Donetsk People's Republic said that they had to beat off last Sunday
tank
attack of the Ukrainian security officers near the village of Nikishino in the territory of the Shakhtersky district. As a result, two armored vehicles were shot down.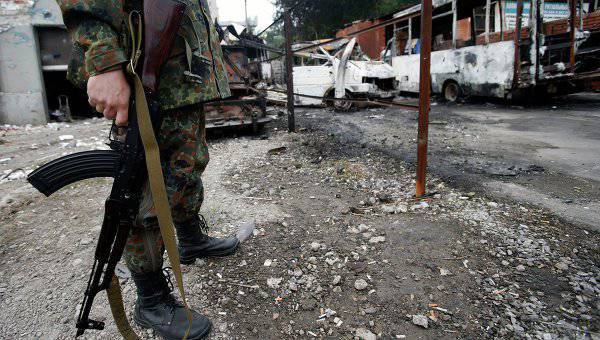 "On the eve, the security forces launched a tank attack on Nikishino - three tanks came in, began to fire at our positions and houses. We were forced to open the return artillery fire, two tanks were hit, "- leads the message of the headquarters of the RIA militia
"News"
.
It is noted that in the last three days, battles in the Nikishino area are going on quite often. There is information about one dead and three wounded.
Meanwhile, the authorities of the Donetsk region of Ukraine accused the militia of shelling the northern suburb of Donetsk - Avdiivka. According to them, as a result, "three civilians and one military were killed."
"Another seven people were injured. In addition, communications and residential buildings on Molodezhnaya Street were seriously affected, "representatives of the Donetsk Regional State Administration noted.
However, in the headquarters of the militia denied this information.
"We have no information about what is happening in Avdiivka, we do not control it. In any case, we are firing only at military facilities, roadblocks, firing points, the location of manpower, "said representatives of the DPR headquarters.