Online edition
Weapon
posted photos, which previously published the English-language blog "thefirearmblog.com". They are sealed test
weapons
employee of the American company «Alexander Arms», conducted at low temperatures.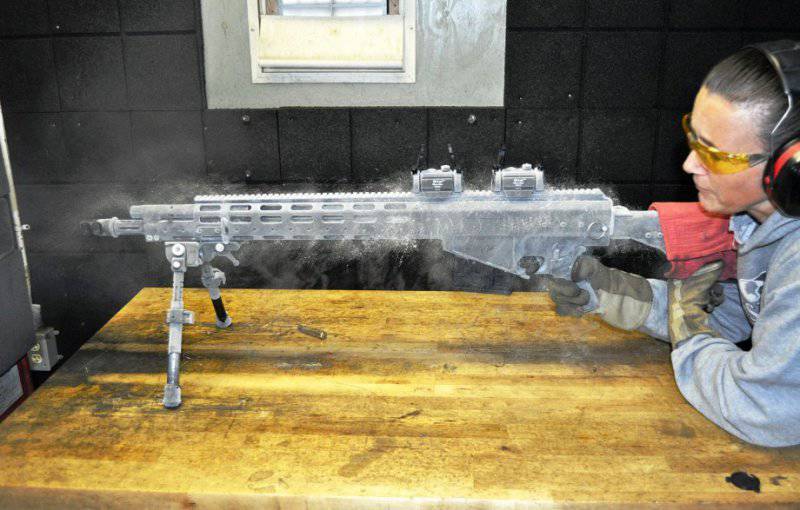 In this case, two Hi-Lux Leatherwood Micro-Max B-Bot mini red-dot rifles are mounted on the short-barreled version of the Ulfberth semi-automatic .338 Lapua Magnum rifle.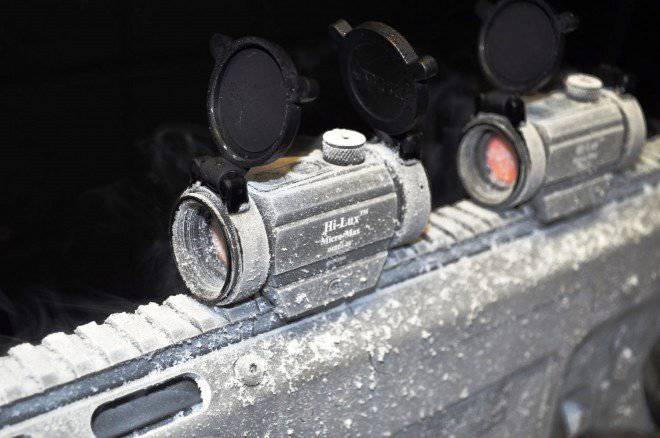 12 watches were subject to temperature in -65 С˚. Then the rifle with the optics will be calcined to 180 С˚.
According to the company representative, "these tests are much tougher than those to which similar weapons and accessories are exposed to the US and NATO troops." Similar sights, for example, during the testing of the US military, cool only to minus 30-40 С˚