The Indonesian company PT Pindad, together with the Belgian CMI Defense, unveiled a new Badak armored vehicle with 6x6 wheel formula, reports
Military Parity
, with reference to IHS Jane's. The machine is designed for the operational needs of the army of Indonesia.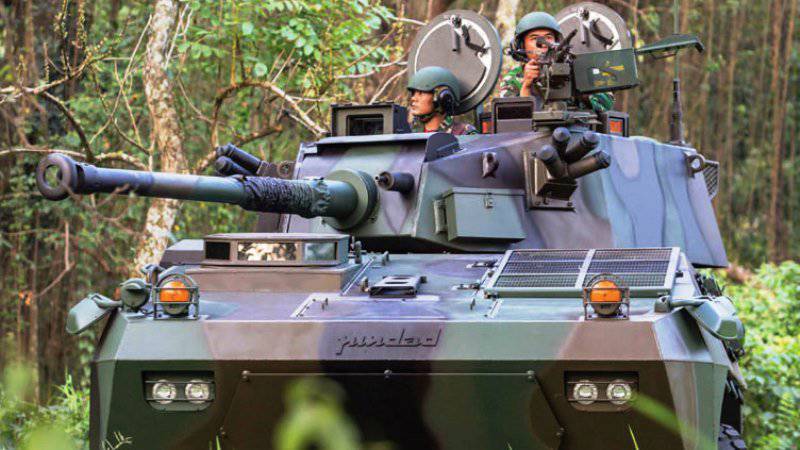 The site indicates that "Badak" has a new design of all-welded steel hull, and is a remake of the body of the ANOA armored personnel carrier (6х6), which was produced in quantities more than 100 units for the Indonesian army. "
As a result of the change in the layout, ANOA created a place for the tower. "The power plant consists of a 340-strong diesel with an automatic transmission, which gives the maximum speed on the highway 90 km / h. Steel body armor provides protection at the level of STANAG 4569 Level 3, i.e. protection from 12,7-mm bullets, "- said the publication.
According to the authors, "a low-impulse 90-mm rifled CSE 90LP cannon manufactured by CMI Defense is installed in the twin-turret, an 7,62-mm machine gun is paired with it with a cannon." On the roof of the tower - turret machine gun (7,62 mm). Tower armor protection at the level of STANAG 4569 Level 1, however, at the request of the customer can be upgraded to the 4 level.