OSCE observers said they managed to fix the second in the last two days movement of unidentified military equipment near Donetsk.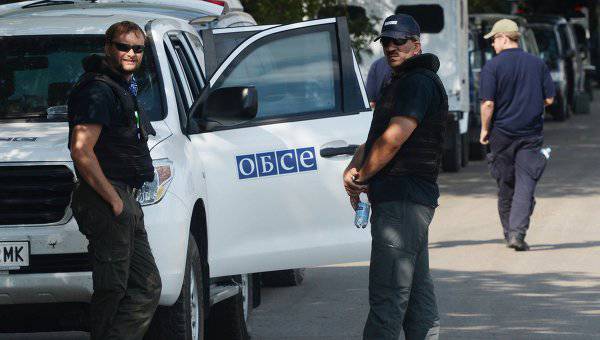 "In 11: 20 (Sundays) near Sverdlov (15 kilometers east of Donetsk), the OSCE Special Observation Mission observed a convoy of unmarked 17 green trucks heading west. Five of them were being towed by the Grad installation (multiple rocket launcher systems). Ammunition boxes were installed on two of them, "- quotes an excerpt from the report of the Special Observation Mission of the RIA
"News"
.
In addition, "at 11: 35 on the H-21 road near Zugres (41 kilometers east of Donetsk)", another column from 17 green KamAZ trucks, which were towed twelve 122-mm howitzers, was observed.
Representatives of the US National Security Council Bernadette Meehan commented on the movements of military equipment.
"We are extremely concerned that the clashes in the east of Ukraine have been intensified again, as well as by numerous reports, including from the OSCE, that the militia supported by Russia are moving and tightening heavy weapons to the dividing line (established according to the Minsk agreements)," she is.
In addition, concerns about this expressed the head of EU diplomacy Federica Mogherini.
"Recent reports of the OSCE special monitoring mission in Ukraine on convoys in areas controlled by separatists with a significant number of heavy weapons,
tanks
and unmarked soldiers moving west are very disturbing. (...) All parties must now exercise maximum restraint, strictly fulfill their obligations under the Minsk Protocol and the memorandum and reconnect to the search for a peaceful, sustainable solution based on the independence, sovereignty and territorial integrity of Ukraine, "she said.