The commander of the 4 th motorized rifle brigade of the Defense Ministry of the Luhansk People's Republic, Alexander Bednov, reports that the Armed Forces of Ukraine are pulling up Grad, Uragan, and tactical missiles Scud in the conflict zone. As is known, the Ukrainian side withdrew its signatures on the creation of a dividing line and the withdrawal of heavy vehicles, artillery installations and MLRS outside the buffer zone.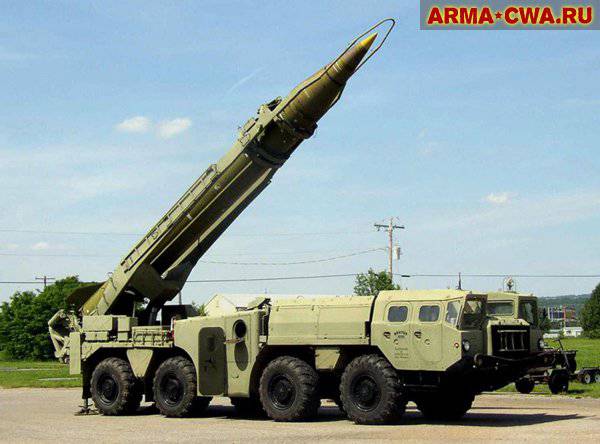 RIA News
, referring to the main military department of the LC, states that Kiev is preparing Scud missiles for new massive shelling of the cities of the Luhansk People's Republic.
The Scud missile is a Soviet-made liquid single-stage ballistic missile.
Meanwhile, back in the 2007 year, according to the Ministry of Defense of Ukraine, the missiles of this class were removed from service. And in 2011, Ukraine distributed information that missiles of this class (P-17) were fully utilized.
If the reports of Alexander Bednova are confirmed, then it turns out that Kiev did not utilize all the available missile systems of this type.