Francois Hollande on the eve of summed up the first half of his tenure as president. He talked about what France has achieved (or rather what has not achieved) with his direct leadership. Usually, after such speeches, the presidential rating is growing (in France of the last decades, this was exactly the case), but as it turned out, not in the case of Hollande.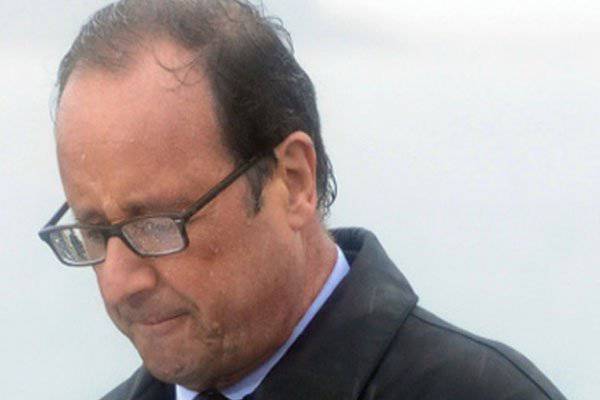 The already critically low rating of the French president dropped even lower. The main reason is voiced by the French media.
The Local
writing in english. The performance of Hollande was boring and expressionless. This conclusion is not only this French media.
Hollande, while on the air, could not, in fact, tell anything about the advantages that France had during his presidency.
The Local
states that Hollande missed his last chance to enlist the support of the French to extend his term in the presidency for a second term.
French political scientists unanimously declared that Hollande's speech was a total failure. "His speech was similar to salt wound sprinkling," summed up the French media.
After the speech of Hollande, his presidential rating dropped to 7%. Only 7% of the French are ready to cast their vote for Hollande, if he is going to stand for a second term.