Ukrainian security forces continue to attack Donetsk from several directions at once. One of the attacks was carried out from the direction of the settlement Yasinovataya (north of Donetsk). There is the use of artillery, mortars and rocket launchers "Hurricane" and "Grad".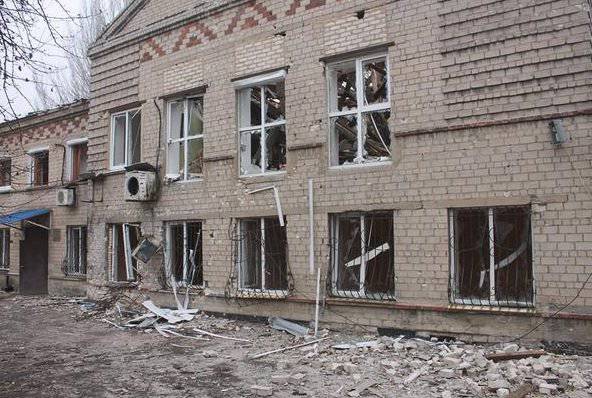 Representatives of the militia reported that the forces of the army of the Donetsk People's Republic held a counterattack in the direction of the settlement of Marinka (west of Donetsk). Now in Marinka are street battles. The greatest intensity of attacks is recorded in the area of ​​traffic police.
Residents of the city of Makeyevka (east of Donetsk) report that there are also heard explosions of ammunition.
Through Slavyansk the column of armored vehicles of the Ukrainian army goes to Donetsk. The column consists of several armored personnel carriers and infantry fighting vehicles of the Ukrainian Armed Forces. In addition to armored vehicles in the convoy are trucks with infantry.
Fighters of the army of Novorossia launched a series of strikes against the positions of the Ukrainian punitive detachments located in Avdiivka and constantly terrorizing Donetsk with artillery strikes and MLRS.
One of the residents of Avdiivka writes:
We fix "incoming" and "outgoing". Until today, outgoing was substantially more.