Alexander Danyluk, who calls himself adviser to the Minister of Defense of Ukraine, on his page in
Facebook
writes that one of the militia leaders, Igor Bezler, the commander of the Gorlovsky detachment, was killed. At the same time, according to Danilyuk, Bezler was "liquidated by the Russian special services."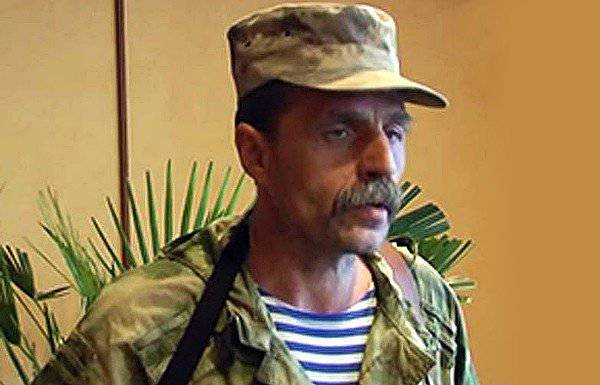 Daniluk:
According to available information, the leader of one of the bandit groups, Igor Bezler "Bes", was liquidated by the Russian special services. The reason for the destruction was the refusal to submit to the Russian military command, the intention to publicly recognize the Gorlovsk-Makeevsky conglomerate controlled by the gangs on the territory of Ukraine and to call on the participants of other gangs to seek a compromise with the Ukrainian authorities.
Information resource "Military Review" forced to disappoint the adviser to the Minister of Defense of Ukraine, Mr. Danilyuk. Literally 20 minutes ago, our journalist and just a good man Roman Skomorokhov contacted representatives of the militia of Novorossia, through whom Igor Bezler was informed that he (Bes) was "killed."
"Shaw, again? .." is an approximate reaction of Igor Bezler to the messages of a Ukrainian facebook official who is notable for his violent imagination.
"Military Review" responsibly declares that Igor Bezler is safe and sound, and judging by the number of "deaths" that were sent to him by the Ukrainian media and representatives of the authorities, it will be a long life - "to the joy" of the authorities of Ukraine and personally to the adviser to the minister Defense Mr. Danyluk ...