For the first time, the Americans, using the Aegis missile defense system, almost simultaneously intercepted three air targets - one ballistic and two cruise missiles. In the test, which took place over the Pacific Ocean in the Hawaiian Islands, took part destroyer «John Paul Jones». Reports about it
TASS
with reference to the US Defense Ministry's Pro Agency.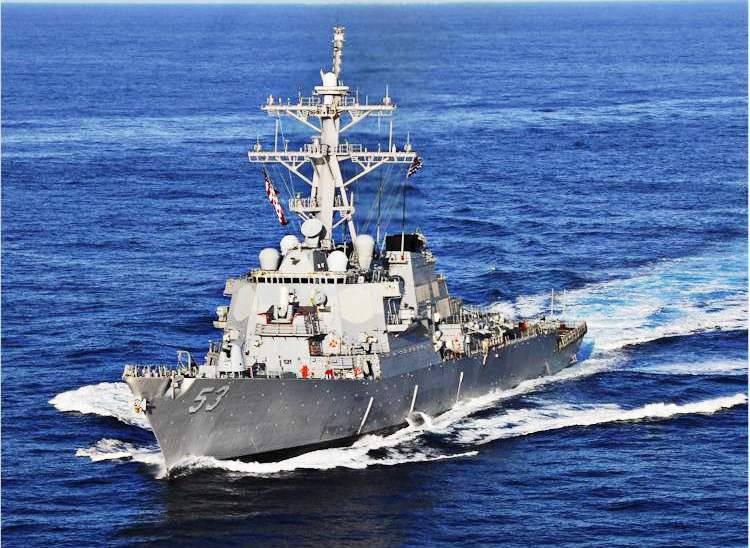 "During the test, all three training targets were simultaneously launched from a test site on the island of Kauai and detected by a radar that is part of the Aegis system. The ballistic missile was destroyed by the Standard-3 Block 1В interceptor, and the cruise missiles - by the improved Standard-2 Block 3А, "the missile defense agency said in a statement.
During the test, the work of other components of the Aegis system, including the command and control station and sensors installed on two unmanned aerial vehicles MQ-9 and Ripper and on the ground, was also checked, the agency notes.
According to the agency, "it was already the 29-th successful target interception during the 35 flight tests under the Aegis program, which began in the 2002 year." In general, under the missile defense program with 2001, the United States carried out 82 flight tests, of which 66 are considered successful.
Aegis complexes will be incorporated into an integrated missile defense system in Europe, which the United States is creating together with other NATO member countries. "This system will help protect American troops stationed there as well as our allies and partners from missile threats," the Defense Ministry summarizes.