The chairman of the parliament of the Donetsk People's Republic, Boris Litvinov, said that the Ukrainian military began to fire at Donetsk again, waiting for the departure of international observers who monitored the November 2 elections.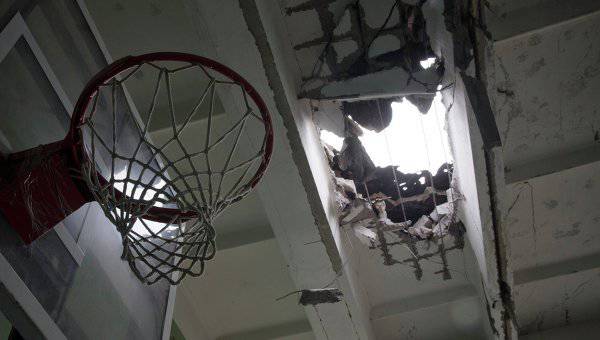 "Indeed, when representatives of the United States and Europe were here, the Ukrainian security forces did not show their true face. But now, when the foreigners left, the Ukrainian media once again reported that it was the DNI troops who were bombarding the Kiev, Kuibyshev and Petrovsky districts of the city. That is, we allegedly bomb ourselves! Of course, for us this is an obvious lie, but how to prove it to residents of central and western Ukraine, who receive only one-sided information. How to prove it to the same Europeans? ", - quotes Litvinov RIA
"News"
.
In turn, the deputy militia commander of the DPR, Eduard Basurin, noted that only 6 in November killed at least one 5 people in the shelling of Donetsk, and 12 were injured.
"For this day one civilian died, nine were injured. Among the militia are four dead and three wounded, "he said.
According to him, the Ukrainian security forces shelled Kiev, Petrovsky and Kuibyshev districts of the city. In addition, the shootings go at the Donetsk airport, as well as at the entrance to Yasinovataya.
In addition, Litvinov noted that in parallel with the fighting Kiev is leading a humanitarian war.
"Kiev said it was stopping any payments, including pensions and benefits, but at the same time they made it clear to pensioners and beneficiaries that payments were accrued to them. Only the money they receive when the territory of the DPR will submit to Kiev. Such statements are not made by chance, "he stressed.
According to the Chairman of the Parliament, this is done in order to push the population to speak out against the DPR.
"On the one hand, there are shelling, on the other - financial and psychological pressure. In essence, people want to be forced into rebellion. And I must say that a certain part of the population is very insignificant, but it still exists - it is amenable to this influence, "Litvinov noted.